Halo 6 to be optimized for PC
343i is making Halo 6 for both PC and consoles simultaneously, but PC gamers won't be overshadowed.

Published Fri, Dec 21 2018 3:27 PM CST
|
Updated Tue, Nov 3 2020 11:49 AM CST
It's been years since a Halo game came to PC, but Halo 6 will make the jump and 343 Industries affirms it'll be scaled to meet the platform's demanding standards.
Halo has always been a system-selling franchise, but Microsoft's goalposts with Xbox now transcend the console realm and sees a union between PC and console gaming. This evolution means major first-party exclusives will release on PC too, and that includes 343i's next big shooter Halo: Infinite (aka Halo 6). The devs are taking PC development seriously, but it's working on both versions simultaneously and consoles will get first dibs on alpha and beta testing phases.
"We take PC as a full first-class citizen," 343 Industries technical director David Berger said in a recent social stream. "The PC audience expects more things than a curated console experience, and so it definitely goes into our philosophy of making sure we can allow scalability of things on different PC hardware. It's just something we have to think about going forward."
"Halo 6 is being developed with PC in mind," 343 Industries' Chris Lee said during the stream, "and we'll probably start [with alpha and beta testing] not on PC but get to PC over time."
"We are working on building them both at the same time, but I think there's some kind of familiarity we have with consoles so we'll start there from a flighting perspective."
For clarification, "flighting" is 343i's term for early testing phases that are held on Microsoft's Xbox Insider program.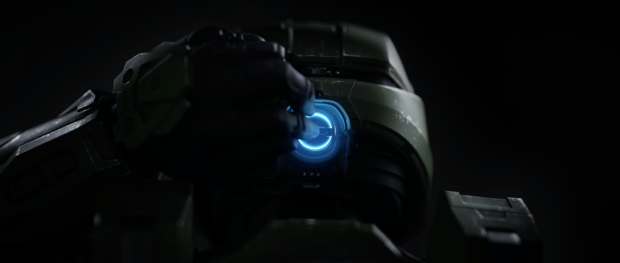 The studio also said that Halo 6's new Slipspace Engine isn't 100% built from scratch, and features some of the systems and content found in Halo 5. The developers like to import assets, toolsets, and other things into the new Slipspace Engine to see how they function while experimenting with new iterative methods. But anyone who worked on Halo 5's engine would still see Slipspace as weird and alien territory, 343i affirms.
Building the Slipspace Engine with both PC and consoles in mind also allowed for increased scalability across the two platforms, especially the varying levels of PC hardware.
Exact details on Halo 6 are light but the studio is working hard on crafting the next big slice of Master Chief's story and FPS chaos. Whether or not it'll live up to expectations remains to be seen, but 343i appears to have learned a lot from Halo 5's mistakes.
There's evidence Halo 6 could have RPG mechanics of some kind, hinting at a wider experience that may merge further with live service elements.
I'm just curious how the game will be monetized...because any first-party AAA game from Microsoft will have microtransactions, especially if it's cross-platform.
We expect Halo: Infinite to launch as part of Microsoft's next-generation Xbox Scarlett family of consoles possibly in 2020 or thereabouts.
Related Tags