All new Halo games will have split-screen, 343i confirms
An essential mode is finally returning to Halo.

Published Thu, Feb 23 2017 1:03 PM CST
|
Updated Tue, Nov 3 2020 11:56 AM CST
343 Industries studio head Bonnie Ross confirms that all future Halo FPS games will have split-screen.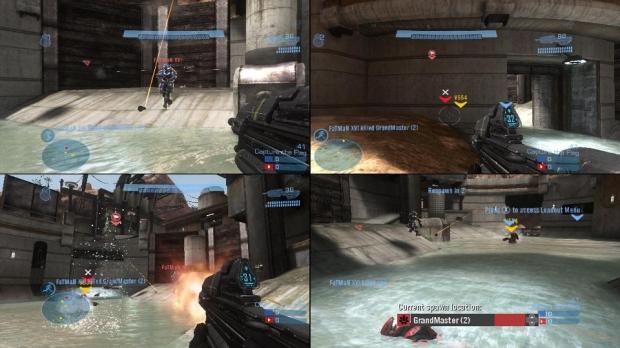 "We've done a lot of learning from when we fell down, like with multiplayer in MCC, or when we didn't put split-screen in Halo 5. I think it's incredibly painful for the community and for us and I think it erodes trust with the community. A lot of learning from that and I would say that any FPS going forward we will always have split-screen in," Ross said during the DICE 2017 Summit.
Now that everyone can fire up PSN or Xbox LIVE for their multiplayer needs, split-screen FPS gaming is pretty much dead. But Halo has always been about playing with friends, and removing split-screen co-op or multiplayer is pretty much a slap in the face to fans--not that the entire game itself isn't a slap to the face, microtransactions, horrible story, and awful AI mechanics and all.
But if it's anything that 343 Industries does it's listen to its fans. Halo 5: Guardians was made with a multitude of feedback from fans and eSports gamers--much to the actual detriment and evolution of the game itself--and I think this trend will continue, half because 343i wants to please fans, and half because it's still kind of winging it after all these years.
The studio is currently working on Halo 6, which will conclude its Forerunner trilogy, but we still have no idea when it's coming out. At least it'll have split-screen co-op and/or multiplayer when it ships.
As a die-hard Halo fan I'm glad split-screen is in, but I don't think 343i is capable of re-ignited the glory days of yore: the days of early Halo: CE LAN parties and Halo 3 four-player co-op, or smashing through waves of Covenant baddies in Halo: Reach firefight.
Related Tags