343i accepts Halo's Mantle of Responsibility
'We're responsible for taking care of Halo, and we want to do it right.'

Published Wed, Dec 19 2018 6:38 PM CST
|
Updated Tue, Nov 3 2020 11:49 AM CST
343 Industries admits its made a few mistakes with the Halo franchise, but it pledges to do better with Halo 6.
Following my frustrations with Halo 5, I've been pretty critical on 343i and how they've handled the sci-fi universe I grew up with. The franchise has such promise, such possibility for interesting stories and content...and it feels like it devolved into a live service shooter aimed at the billion-dollar microtransaction market. But that could change with Halo 6 as 343i says they're not shrugging off the Mantle of Responsibility any time soon.
In a recent interview with GamesBeat, 343 Industries head Bonnie Ross affirms the studio will take its role more seriously than ever. "Honestly, we have made mistakes along the way. The community has helped us by creating good learning experiences for us. But I think that when I look at Halo, the universe is the most important character and we are stewards of the universe."
"And if we're going to keep the universe alive and healthy I think that we have to ensure that we are doing right by Halo."
Handling something as big as Halo, which has grown to a juggernaut transmedia franchise that encompasses a galaxy of books, games, live action series, and a bustling community eager to jump in...handling something like this is monumentally tough. Everything has to be balanced to reflect the universe (Halo 5 sure wasn't) while the studio gives fans what they want.
"I do look at it as a very humbling experience. The whole team looks at this as not just our universe. It's the fans' universe. How are we doing right by the fans? How are we doing right by the franchise? It is a part of our culture, this precious, precious world, and we're responsible for taking care of it. And we want to do it right."
Whether or not 343i can bring back that old Halo feel remains to be seen. Halo 6 is being developed from the ground up with a brand new engine, but it's still a direct sequel to Halo 5 and will continue the wonky story arc.
There's also possibilities that Halo 6 will be a genre-merged experience with RPG elements of some kind, strongly hinting at a live game focus. This actually has me quite excited as we may be able to explore the Halo universe in brand new ways...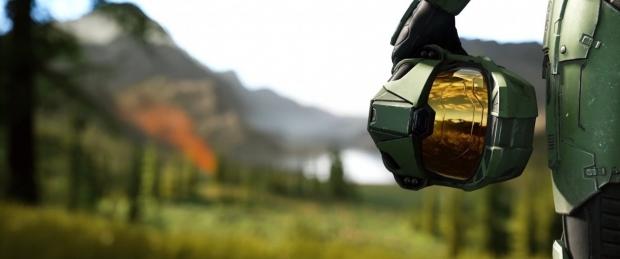 Related Tags