Halo 5 has now generated more than $1 million in microtransactions
Despite the stigma attached to microtransactions, Halo 5's REQ packs continue to be outrageously profitable.

Published Sun, Dec 6 2015 2:34 AM CST
|
Updated Tue, Nov 3 2020 12:02 PM CST
Despite controversy and heating arguments, Microsoft and the Halo devs at 343 Industries are raking in serious cash with Halo 5's paid microtransactions. Since the game was released two months ago, gamers have now spent over $1 million on Halo 5's optional REQ packs, pretty much ensuring that microtransactions will be permanent fixtures in the Halo universe.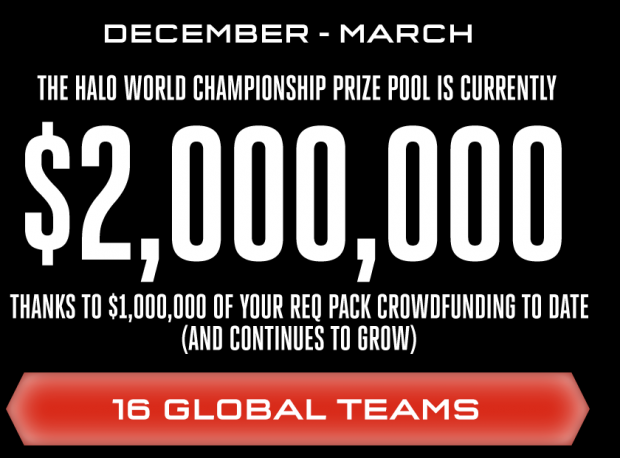 The official Halo website clearly stated the staggering REQ pack earnings in a recent post. A new Halo 5 update also revealed that the Halo Championship prize pool has reached $2 million and growing thanks to the in-game "crowd-funding" gleaned from REQ packs.
Apart from actual game sales, Halo 5 continues to generate huge cash flows at a rapid pace. The most current $1 million sales is up from $700,000 earned as of November 19, and the $500,000 earned in less than two weeks after the game's release.
As 343 Industries and Microsoft put a portion of all REQ pack sales towards the championship prize pool, the actual sales revenue exceeds $1 million. Since we don't know the actual percentage of earnings that's put into the prize pool, we can only speculate how much money Microsoft has collected so far. It could be well over $1 million, or a little over. Keep in mind that 343i does plan to release updates and free maps throughout the game's lifecycle, and these profits are used to fuel further development.
In any case, this trend is unsettling to say the least. I feel that Halo 5 was created with this system in mind, and is little more than an experimental FPS business model akin to the failed Evolve and Bungie's mega-popular (yet lackluster) MMMOFPS Destiny. Even after earning huge cash flows in game and expansion sales, Destiny has taken a weird microtransaction-fueled development structure as well.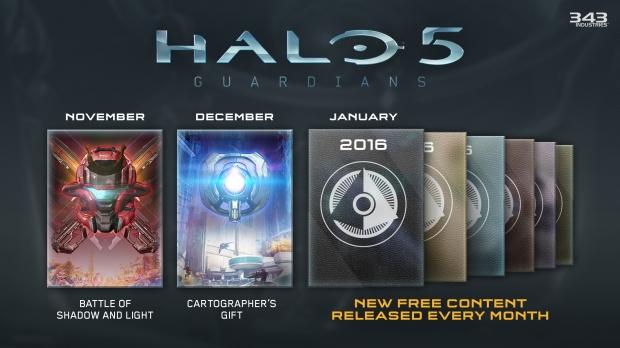 Seeing how much cash that's being pulled in via REQ packs fills me with a very real sense of dismay, and I envision a future where gamers can't tell where the microtransactions end and the game begins. Do publishers and developers really need to stoop to these levels to sell games? What's next? Product placement deals? Pay-to-win weaponry? EXP-boosters that level you up without having to actually play?
343i promises to bring updates like new maps, modes and the massive new Forge mode to Halo 5, but with every "free" content refresh, it'll also release a new batch of REQ packs to ensure the cycle continues.
At some point we have to ask ourselves if any of this is actually free or not, but then again what you spend your money on is up to you. Just remember that when you do buy into this kind of thing, you're participating in something that could change the landscape of gaming altogether.
Related Tags