RAGE 2 likely exclusive to Bethesda.net on PC
RAGE 2 probably won't come to Steam.
Published Dec 7, 2018 2:36 PM CST
|
Updated Tue, Nov 3 2020 11:50 AM CST
1 minute & 43 seconds read time
In a move that shouldn't surprise anyone, RAGE 2 probably won't be coming to Steam and stay exclusive to Bethesda's new online storefront.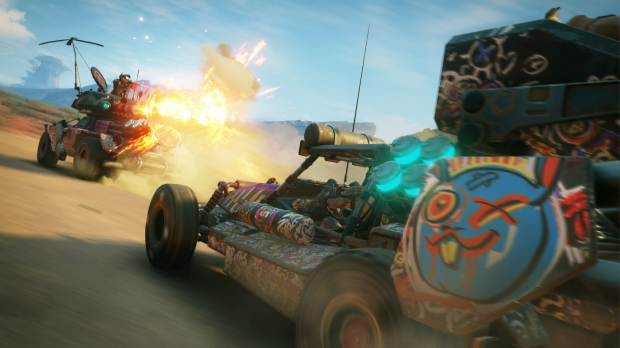 According to pre-order info, the colorful post-apocalyptic shooter RAGE 2 is likely to be locked to Bethesda.net on PC. The listings don't offer Steam as a platform of choice, which makes total sense given the current state of the industry.
When Bethesda.net was announced back in 2016, I saw how the launcher could eventually evolve into an online framework that not only ties its games together, but sells them exclusively.
After all, major publishers like EA, Ubisoft and Activision have all splintered from Steam to sell their own games on their own stores. This means everyone can circumvent Valve's pesky revenue split and keep all digital earnings for themselves.
Like its competitors' digital systems, Bethesda.net isn't just a store, but a service that powers its key online games alongside a launcher with social integration.
RAGE 2 also might have some sort of multiplayer component. A bit ago I predicted RAGE 2 would have live service elements of some kind, but this turned out to be wrong despite the devs at id Software confirming additive content.
I originally thought RAGE 2 could be tied into Bethesda's Creation Club in some way and allow gamers to make and share their creations in a kind of Forge-like hub world for maximum shenanigans.
If any of this is the case--Creation Club, multiplayer, or even engagement-driven content--it only further entrenches RAGE 2's Bethesda.net exclusivity. Keeping the game locked to the publisher's platform gives them full control over content, sales, and certain service-based features...which is something that all publishers really want in the long run.
RAGE 2 launches on May 14, 2019 for PS4, Xbox One and PC.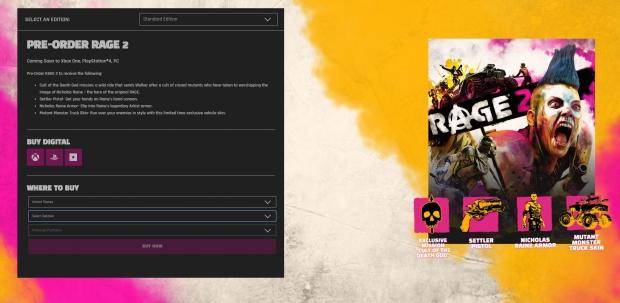 Related Tags