Bethesda might lock its future games behind its very own games launcher, Bethesda.net.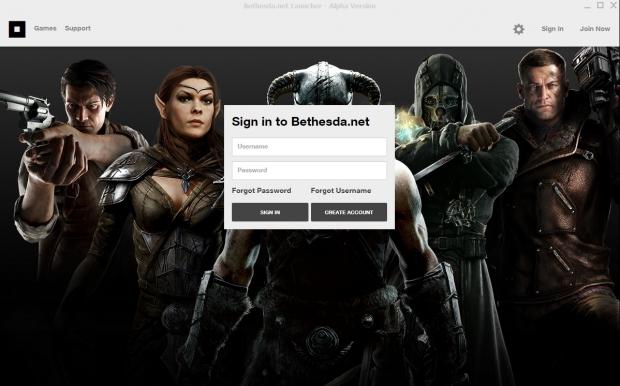 Bethesda.net isn't just a website--it's also the company's brand new games launcher, and it could be a new DRM gateway for the publisher's future PC games. It looks as if the Elder Scrolls and Fallout developer might be following in the footsteps of EA's Origin and Ubisoft's uPlay with Bethesda.net, and we might see the publisher make its games exclusive to its first-party launcher/storefront catalog.
Right now all the launcher does is host the Fallout 4 Creation Kit Open Beta, but it could be used for something quite different in the future. The launcher links to your Bethesda.net account and has a redeem code function, but this is only for the Fallout 4 DLC closed beta test (right now, at least). As soon as Bethesda.net was revealed, I instantly proclaimed that the studio is making its own uPlay, and I still think it's true. Let's hope I'm wrong, because the studio is really one of the last safe harbors when it comes to DRM launchers.
So this could mean upcoming PC games like Dishonored 2, Elder Scrolls 6, and even DOOM could be locked exclusively to the new platform, or at the very least be fully integrated with it.
A cynical NeoGAF user summed up my fears quite nicely:
"It's a client that will be forced to run whenever their games are started on your PC. Maybe not their already-released games, but definitely going forward.
"It will also be used to "subscribe" to mods like with Steam Workshop.
"At some point in the future, only mods that go through this system will be allowed to alter the games. This will be justified by the argument that "players get the same experience across consoles and PC", and that it stops "pirated" or "copyright infringing" free versions of paid mods to protect users and creators."