Cyberpunk 2077 deep in development, still in playtest phase
Cyberpunk 2077 still has a long way to go before it's finished.

Published Mon, Aug 27 2018 5:42 PM CDT
|
Updated Tue, Nov 3 2020 11:51 AM CST
On the heels of today's big 48 minute Cyberpunk 2077 gameplay demo, CD Projekt RED is careful to remind gamers that the huge project is still very much in deep stages of development and shouldn't be done any time soon.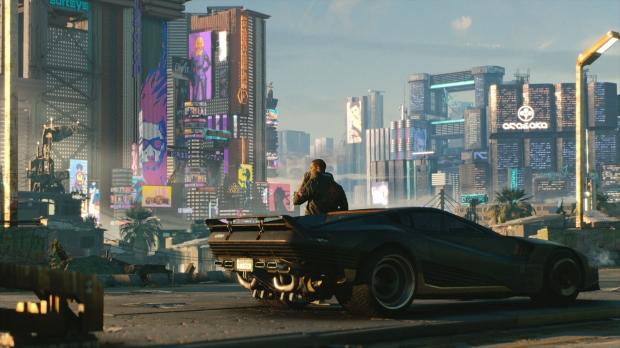 While Cyberpunk 2077 is certainly looking stylish, smooth, and decidedly next-gen, CD Projekt RED is far from finished. The studio still has a lot of work ahead before the gritty neon-lit shooter is ready to meet its 2021 deadline, and game director and studio head Adam Badowski says the final product may be quite different than the demo.
"What we're releasing today was recorded from a game deep in development," Mr. Badowski said in a press release comment. "Since many of the assets and mechanics in the current version of Cyberpunk 2077 are most likely to be modified, we initially decided to show this gameplay only to media."
Read Also: CDPR on Cyberpunk 2077: you're never safe in Night City
The studio exec also says that the gameplay footage is from a playtest build of Cyberpunk 2077 (which is impressive in of itself).
"Elements like gunplay (both in terms of visuals and how RPG stats influence it), netrunning, car physics, or the game's UI--everything's pretty much still in the playtest phase and we felt uneasy about publicly committing to any particular design. Animation glitches, work-in-progress character facial expressions, early versions of locations--all this made us hesitant to release what you're about to see."
"However, we are also well aware that many of you want to see what the media saw. Although this is probably not the same game you'll see on your screen when we launch, we still decided to share this 48-minute video with you. This is how Cyberpunk 2077 looks today. Let us know what you think!"
Mr. Badowski's words echo that of Adam Kicinski, who back in June said the footage was the "most polished version of the game" CD Projekt RED currently has.
We expect Cyberpunk 2077 to take a few more years before it's ready for shipment. Mike Pondsmith, who created the pen-and-paper Cyberpunk 2020 in which the game is based off of, says CDPR's new sci-fi magnum opus could take "a few more years."
As per CD Projekt RED's financial filings, Cyberpunk 2077 should release alongside another major AAA RPG by 2021.
"The game follows the story of V - a hired gun on the rise in Night City, the most violent and dangerous metropolis of the corporate-ruled future. A robust character creator will allow players to choose V's gender, visual appearance, character class, as well as historical background - all of which may influence the shape of the game.

"With dozens of hours of main story arc quests, and many more of additional activities, there's always something to see and do in Night City. Players will experience all of it entirely through V's eyes, with an interactive dialogue system that gives them greater narrative agency.

"Returning in Cyberpunk 2077 is CD PROJEKT RED's hallmark of choices and consequences. As they make their way through the streets of Night City and its sky-scraping megabuildings, players will face difficult decisions that will ripple through the entire game."
Related Tags