Cyberpunk 2077 gameplay finally revealed
CD Projekt RED shows off its latest gritty sci-fi shooter in all of its neon glory.

Published Mon, Aug 27 2018 1:06 PM CDT
|
Updated Tue, Nov 3 2020 11:51 AM CST
On the heels of its E3 2018 and Gamescom 2018 closed-doors demos, CD Projekt RED finally shows off gameplay for its massively anticipated Cyberpunk 2077 game..
Ever since I started writing about Cyberpunk 2077 I always imagined what it'd look like. Everything I had read and reported on made CD Projekt RED's newest game out to be something big--much, much bigger than Geralt's legendary adventures, something beyond what series like Deus Ex could achieve. Now that I've seen official gameplay I'm even more excited than ever.
Today CDPR dropped a 48-minute gameplay demo for Cyberpunk 2077 that shows a number of different things, including combat, Night City's living, breathing worldscape and radiant NPCs, as well as some augmentation upgrades and dialog interactions. But mostly it showed off something we haven't seen up until now: the fruits of the developer's long, arduous labors.
"You are never safe in Night City, especially when it's very calm. If Night City is calm then you know you have to prepare yourself."
CD Projekt RED is careful to note the gameplay footage is an early work-in-progress and things haven't been finalized. Although many are reporting the game is playable "from start to finish," there's still a lot to do and a lot that can change from now until release.
Speaking of release...CDPR hasn't set a definitive timeline, but they have set a deadline: Cyberpunk 2077 should launch alongside another major AAA RPG by 2021.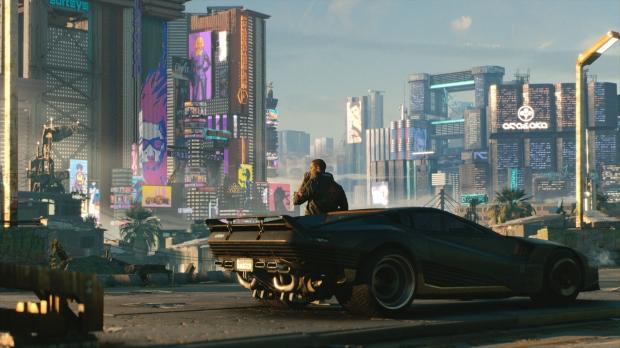 Related Tags