Battlefield needs a battle royale mode, says analyst firm
EA would be wise to cash in on the battle royale trend, says analyst firm SuperData.
Published
2 minutes & 2 seconds read time
EA, like other major publishers, have caught wind of the massively popular battle royale trend started by PUBG. But how long until the gaming titan throws their hat into the ring? The longer they wait, the harder it'll be to capture the market, says analyst firm SuperData.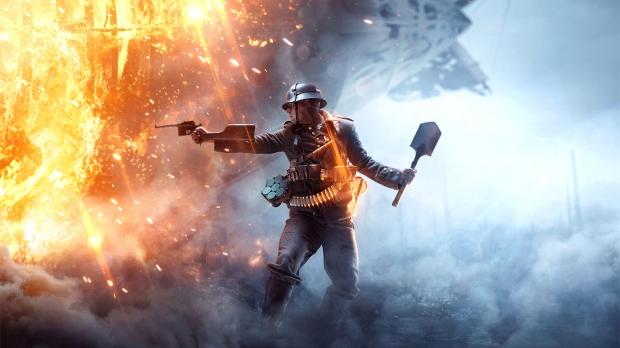 Back in September I wrote an article predicting that Bluehole's PUBG would eventually be squeezed out of the battle royale market that it helped created, especially when big players like EA, Activision, Ubisoft, and Take-Two Interactive jumped in--especially with the competition from EPIC's Fortnite. The latter has happened as Fortnite outstripped PUBG in players, and GTA Online now has a battle royale type of mode, but other big players have yet to step into the space. This should change, and soon, especially with EA's Battlefield series--at least that's what SuperData says.
In its latest analysis report, SuperData highlights the major benefits and reasons why Battlefield should have some sort of battle royale mode. "EA is in an excellent position to capitalize on the battle royale trend," the report states. "The Battlefield games are known among AAA shooters for their large maps and high player numbers per match. Adding a battle royale mode to Battlefield would require fewer changes to the core experience than with games like Call of Duty that have smaller player counts and maps."
One key benefit is that DICE is already adept at third-person shooter mechanics thanks to two Battlefront games, so they could even add in a third-person mode to Battlefield 1's theoretical battle royale gametype.
However, work has been steadily progressing on the next Battlefield game so it's highly unlikely that Battlefield 1 would get the mode as it'd possibly take substantial reworking and development time, even with the third-person shortcuts.
The new Battlefield game is expected to launch during EA's FY2019 timeline, which ends on March 2019.
I have no doubt that EA is indeed working on some sort of battle royale mode for Battlefield or perhaps even a new free-to-play franchise set around the gametype, but ultimately it's making money hand over fist with the content it already curates. If anything EA would be able to successfully monetize and uphold the mode's/game's engagement to a near-stalwart degree of efficiency so long as they don't go down the Battlefront II style lootbox path.
Related Tags