Following PlayerUnknown's Battlegrounds' massive success, key publishers and developers are chasing the battle royale market--and the indie studio may find itself eclipsed by more powerful games makers quite soon.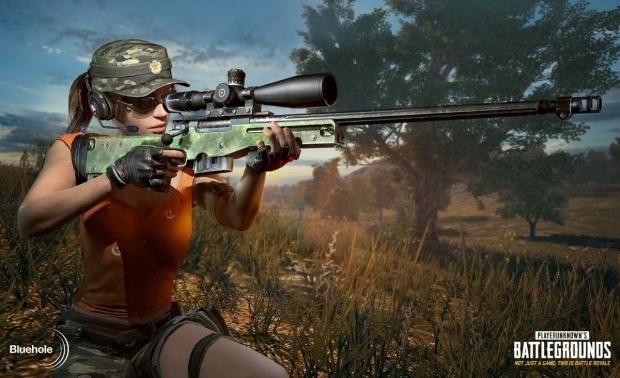 Bluehole is finding out sooner rather than later that it doesn't own the battle royale genre, and game developers are starting to cash in on the market. After all, you don't sell 10 million copies of a game without the world's most profitable publishers taking notice. The game has broken record after record, and is now the most popular game on Steam in concurrent players, and sees tremendous engagement via Twitch and YouTube streaming. It's a smash-hit juggernaut that shows no signs of slowing down--until, that is, other publishers step in and wave around big budgets and resources and ultimately flesh out the genre more efficiently than Bluehole can. The recent debacle between Epic Games and Bluehole is just the beginning, and the PUBG dev better get used to more battle royale iterations flooding the market.
The real problem that Bluehole is facing is that it literally can't keep up with its playerbase. PlayerUnknown himself Brendan Greene said that PUBG is expanding too fast and the team can't keep up with its millions upon millions of players that step into the game every day. In fact, if it weren't for Microsoft's massive team and monetary investment, PUBG wouldn't be coming to Xbox for quite a while.
"Like, we have to keep reminding people that we've only been on Early Access for five months," Mr. Greene said in an interview with GamesIndustry.biz. "The biggest problem we're having at the moment is the server platform, because we're trying to develop it on a production system, which is super hard because you've got millions of players - literally millions - coming through the doors every day."
If you're unfamiliar with Bluehole's latest debacle with Epic Games here's a quick rundown. Epic made a free-to-play battle royale gametype in Fortnite that shares striking resemblance to PlayerUnknown's Battlegrounds' mechanics, namely following its overall gameplay structure. Bluehole is concerned that Foretnite's BR mode has strikingly similar UI, gameplay, and "structure replications of the battle royale mode."
"We've had an ongoing relationship with Epic Games throughout PUBG's development as they are the creators of UE4, the engine we licensed for the game," said Chang Han Kim, Vice President and Executive Producer for Bluehole, in a press release. "After listening to the growing feedback from our community and reviewing the gameplay for ourselves, we are concerned that Fortnite may be replicating the experience for which PUBG is known."
As PUBG continues smashing barriers and selling millions, the publisher better get used to major games-makers putting their own spin on the genre. This is how the games industry operates. Publishers chase the trends--much like EA has chased the action genre in an attempt to capture the market and earn billions (and it's worked)--and the battle royale genre is immensely hot right now.
Bluehole responded to Epic Games by essentially warning that it may "take further action" against the developer. "The PUBG community has and continues to provide evidence of the many similarities as we contemplate further action," Mr. Han Kim said.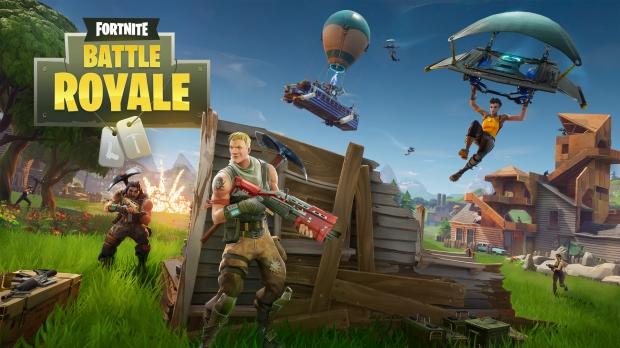 How Bluehole could be squeezed out
Bluehole might've sold 10 million copies of PlayerUnknown's Battlegrounds, which is something that most publishers have wild fantasies about, but they're still a small publisher. Bigger games-makers like Electronic Arts, Ubisoft, Take-Two Interactive, Activision and Square Enix command games with budgets of hundreds of millions of dollars, and earn billions every year in strong revenues.
In short, these publishers could ultimately create refined experiences that Bluehole isn't yet able to accomplish.
The high-end visuals, the hit detection, proper environment meshes, quality aiming mechanics, etc--all of this could be funded by top-tier publishers that already have established skillsets in the shooter genre. For example, EA's DICE could fabricate a battle royale mode in Battlefield 1, or even put a sci-fi spin on it with a Battlefront II iteration.
Interestingly enough Fortnite isn't the first to jump on the bandwagon. Billion dollar earner Grand Theft Auto Online added in a PUBG-style last-man-standing gametype in its new Smuggler's Run expansion, and the mode is extremely popular.
The real way Bluehole will be squeezed out, however, isn't just with the resources that today's top publishers enjoy. To stay afloat in the long run and ensure PlayerUnknown's Battlegrounds continually makes a profit, Bluehole has to get monetization down pat. This is an area where the publisher is relatively untested, despite an unpopular test run with paid loot crates.
If the studio is having troubles keeping up with its playerbase and servers, it'll likely face growing pains with its microtransaction monetization path, too. This is an area where Ubisoft, EA, Take-Two and Activision are masters of the craft. These publishers are adept at finding ways to convince players to part with digital dollars to spend on in-game items, buffs, and other content well after the initial $59.99 price tag is paid.
Furthermore, with more resources, major games-makers can release a steady stream of high-quality updates and content to keep engagement and MAUs up. Bluehole has recently slowed down content updates on the early access titan in an effort to concentrate on higher quality. So far the approach hasn't detrimentally affected the game whatsoever, but new content is absolutely integral to the games-as-a-service business model.
With time, Bluehole could find itself ultimately squeezed out of the market as bigger and better publishers throw money and resources at the genre to create iterations and games that the studio just can't compete with. If these games roll out they may attract a portion--or even the bulk--of PUBG players and ignite strong competition in the genre's space.
After all the games industry is built off of fierce competition, especially since publishers are constantly making their own mark on popular genres like shooters, action games, and RPGs.
But, as we've learned, the indie spirit is massively strong with PUBG, and that might be enough to carry it onward.