NVIDIA wants retailers to sell to gamers, not crypto miners
GeForce cards are for gamers, not for miners, and NVIDIA is making retailers aware of this.
Published
2 minutes & 49 seconds read time
A few days ago we broke the story about virtually all graphics cards at insanely high prices, with the GeForce GTX 1080 Ti selling for $1600 and even the Radeon RX Vega 64 selling for a huge $2100.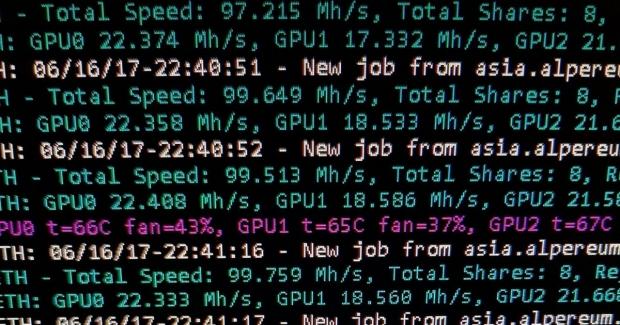 But now German site ComputerBase.de is reporting that NVIDIA isn't happy (about selling out of their graphics cards completely) and that they are targeting gamers, and not miners with their GeForce graphics cards.
NVIDIA said: "For NVIDIA, gamers come first. All activities related to our GeForce product line are targeted at our main audience. To ensure that GeForce gamers continue to have good GeForce graphics card availability in the current situation, we recommend that our trading partners make the appropriate arrangements to meet gamers' needs as usual".
More Crypto News/Content:
NVIDIA Tesla V100: $8000 card is the BEST to mine Ethereum
Ripple (XRP) sets a new all-time record price of $3.17
Ethereum closes in on $1000, momentum isn't stopping
Ethereum reaches new record all-time high price of $870
Ripple (XRP) value blows up, bypasses Ethereum's market cap
Crypto expert kidnapped, had to pay $1 million BTC ransom
UnikoinGold is now available on Bittrex
Bitcoin could be worth $0, according to Morgan Stanley
Facebook Messenger malware mines Monero on users' PCs
Using 'blockchain' in new name, company shares rise 500%
MiningSky 8-GPU Mining Rig V1 Review
French dominatrix pimps clients out in 'Crypto Slave Farm'
North Korea hijacking cryptocurrency industry workers
Analyst: Bitcoin on its way to $400,000 - will happen soon
Related Tags