Bitcoin has done it, it has reached a new all-time high of $10,000. The leading cryptocurrency has a market cap of $160 billion, making it bigger than some of the biggest companies and even countries in the world.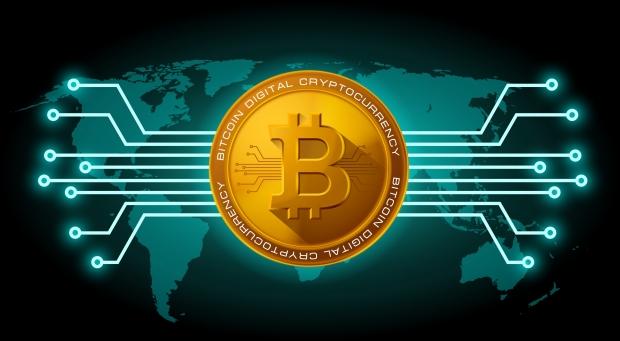 Bitcoin started out the year at $1000 before reaching $5000 half way through the year, but it met some resistance once it reached the $7000-ish range and then it has really just been jumping up in leaps and bounds. There are plenty blown away at it hitting $10K, while others call for its doom. No matter what, even if it does drop to $5000 overnight, BTC has reached this new milestone and you can't take that back.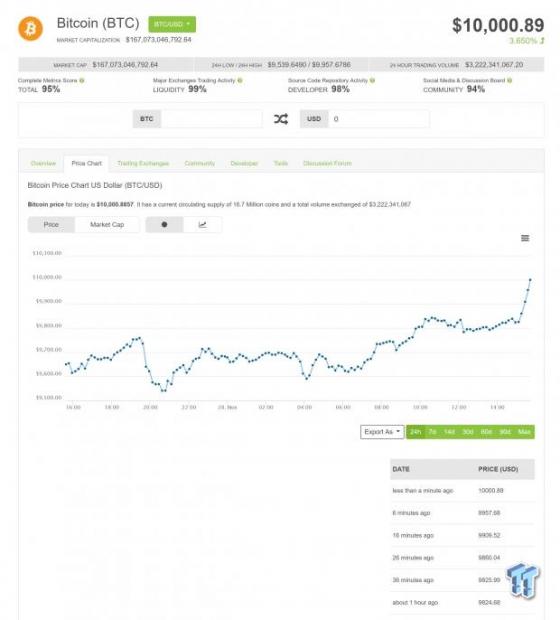 Blockchain technology and cryptocurrency are here to stay and they're years early, which is why there's this huge interest and hype around them. We might not see Bitcoin accepted everywhere yet, but that's what millions of people said in the cash world about credit. The same people said smartphones and the internet wouldn't change the world, and look at us now. We have 'invisible' money on our tap-and-go credit cards and NFC-enabled payments with smartphones.
Cryptocurrency is the next logical step, but the blockchain technology behind it is what will usher in a completely new world order in financial markets.
Other cryptocurrency-related content:
Man throws away HDD with $71 million of Bitcoin on it
Bitcoin reaches $9000 (Nov 26, 2017)
Ethereum hits new record high of $414, with mining difficulty EASED
China could cut electricity off to Bitcoin miners
Over 2500 websites are mining users' CPUs for cryptocurrency
Bitcoin reaches $8000 (Nov 6, 2017)
Bitcoin reaches $6000 (October 22, 2017)
PolitiFact hacked, caught mining cryptocurrency on users' CPUs