Over 2500 websites mining cryptocurrency on users' CPUs
Cryptojacking is now a thing, with over 2500 websites mining on users' CPUs without them knowing.

Published Thu, Nov 9 2017 8:30 PM CST
|
Updated Tue, Nov 3 2020 11:53 AM CST
The list of websites that are mining cryptocurrency on users' CPUs is growing, with the phenomenon seeing the creation of the term 'cryptojacking' to fit this new hijacking of users' computers.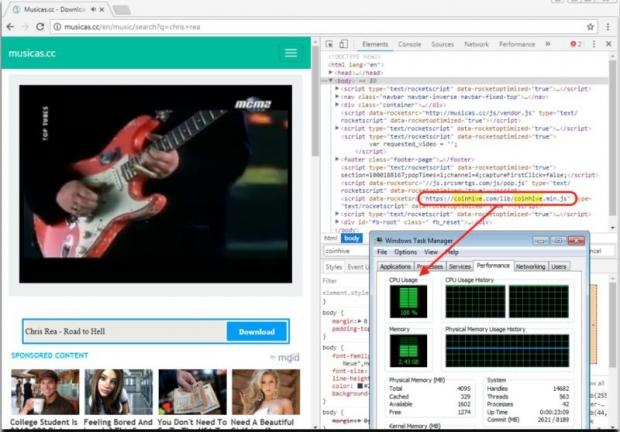 The Pirate Bay were one of the first with a javascript-based cryptocurrency miner, but were followed by others that jumped onto the lets-use-our-readers-CPU-for-mining bandwagon. There are people out there that agree with letting the website mine on your CPU while you're visiting the site, if the ads are completely disabled.
But then there's the concern of having multiple websites open in different tabs all trying to secure your CPU resources at once, it could cause problems. ArsTechnica is now reporting that th ere are at least 2500 websites that have embedded cryptocurrency miners that are hidden away from users.
One of the pillars of users' PCs being hijacked for crypto mining is Coinhive, which is a company that sells easy-to-integrate cryptocurrency miners into websites, giving site owners a nice boost in income.
Related Tags