China hates Bitcoin miners: could cut their electricity off
China clamps down on Bitcoin miners, issues emergency notice to ban the production of Bitcoin.

Published Tue, Nov 14 2017 7:26 PM CST
|
Updated Tue, Nov 3 2020 11:53 AM CST
Bitcoin continues its path towards $10,000 USD and while it might not have reached it yet, it has been edging into the mid $8000s for a while now. Most people don't realize that Bitcoin mining is a very big deal in China, as too with Russia.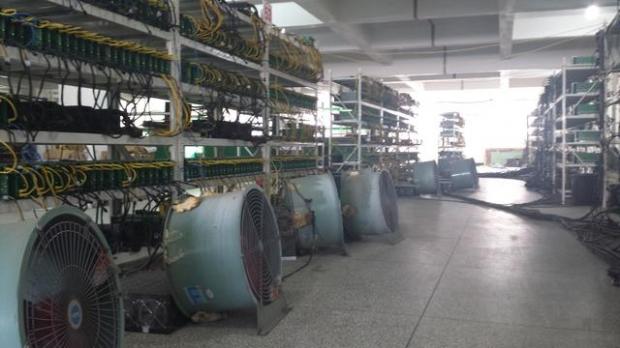 China has put their foot down with Bitcoin miners, with the country set to cut your electricity supply if you're draining power mining Bitcoin, since miners would be using the lions share of electricity in the area. It's being reported in the country that China is noticing massive power consumption in some areas, and if they find out it's because someone is mining Bitcoin, they will limit electricity supply to some users in some areas during peak times.
The Chinese government have issued warnings to people in Danba County, Sichuan, which is one county where Bitcoin miners are gathered in China. There's also Tibet, Inner Mongolia, and others which leverage hydroelectricity and wind power to generate electricity, making it an easy decision for massive Bitcoin miners.
A representative of Danba County power company has said that the power grid capacity limitation is in place because they have just 9 small hydropower stations for the entire county. On top of that, 6 of them are struggling hydropower stations. Electricity problems are now happening, with the Danba County power rep explaining: "To assure all this electricity use, we had to limit the electricity usage at night, cut down large amount of rural area and we had a lot of complaints from our clients. Hence why some of the departments were in panic mode and issue this notice".
Warning users that mining isn't something they want you to do will be a slippery slope, but it's the Chinese government we're talking about. I can't imagine this happening in other countries just yet, but it will. Even here in South Australia (my state), we have the most expensive electricity in the world. Surely governments and power companies will begin 'detecting' higher/crazy high power consumption and know you're mining Bitcoin. It will make people go off-grid for electricity supply for Bitcoin miners, that's for sure.
Related Tags