Ethereum reaches record high of $414, mining is now easier
Ethereum hits record high price of $414, continuing its 5000% and growing rise since earlier this year.

Published Thu, Nov 23 2017 7:39 PM CST
|
Updated Tue, Nov 3 2020 11:53 AM CST
Ethereum has had an explosive year that has culminated in the cryptocurrency reaching a record new high of $424, increasing in price by over 12% in just 24 hours.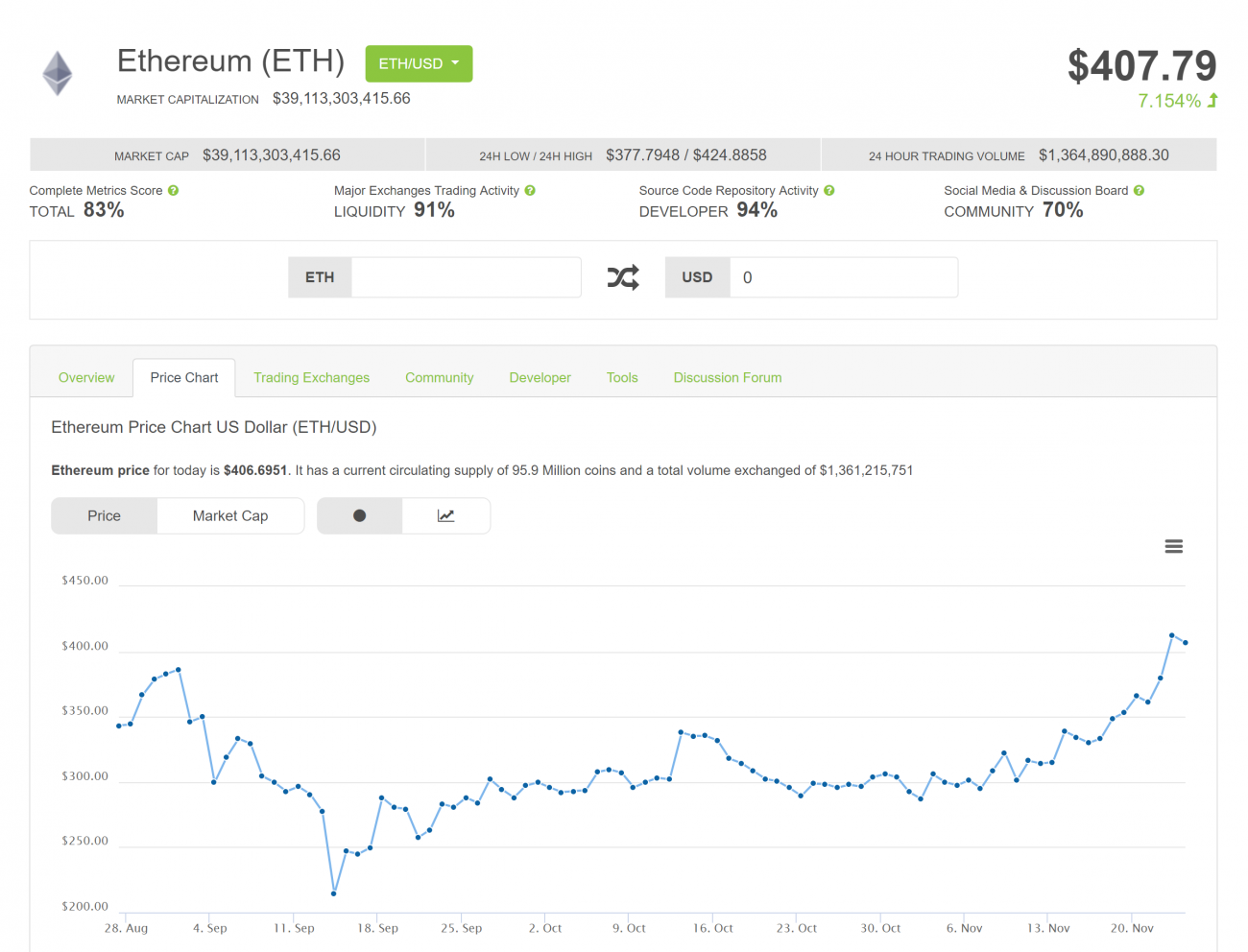 ETH is continuing its upward trend as the second largest cryptocurrency by market capitalization, and has bounced back since its record high $414 price in mid-June. Back in June is when we saw Ethereum mining explode, resulting in me setting up and continuously upgrading a 60-graphics-card strong Ethereum mine. I have culled the mine a bit, and I'm down to 40-something cards.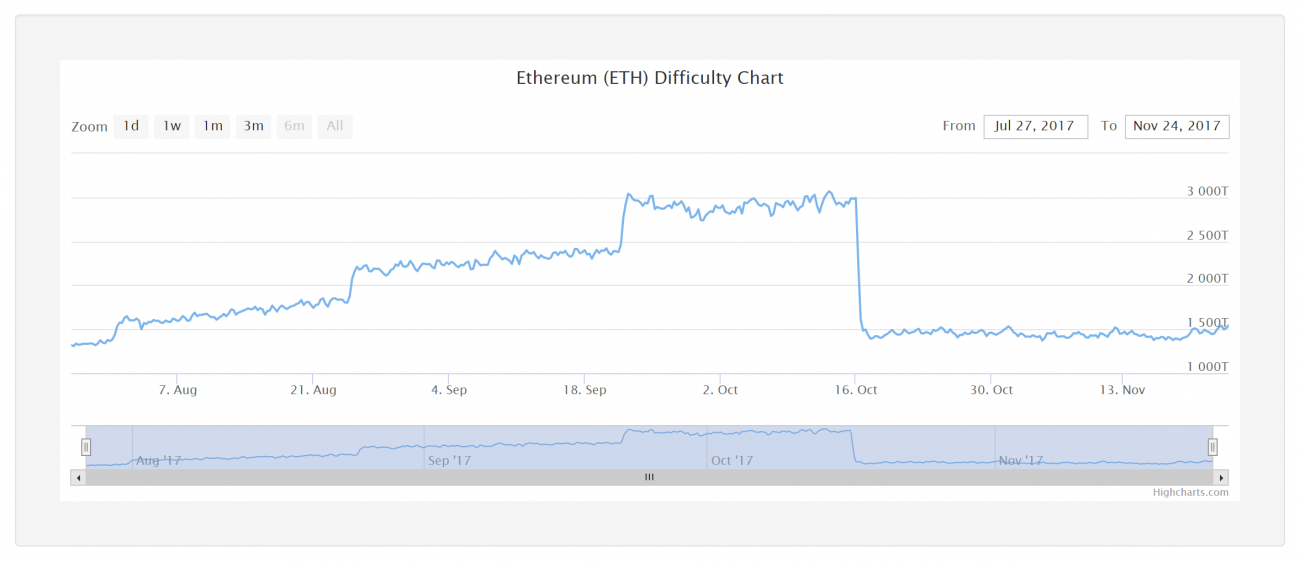 Ethereum is currently processing more transactions per day than all of the other cryptocurrencies combined, with Ethereum mining difficulty on pause for the next year. It actually dropped significantly on October 16, relieving pressure from miners that would've other wise given up. BCH (Bitcoin Cash) is also able to be mined on consumer GPUs, as it doesn't need ASIC-specific hardware like its big brother Bitcoin (BTC).
Related Tags