Apple CEO: quality AR impossible with today's technology
Apple CEO Tim Cook affirms today's technology can't sustain a 'quality' AR experience.
Published
1 minute & 56 seconds read time
Based on patents, analyst projections, reports, and the inclusion of ARKit on the latest iPhone handsets, Apple is indeed interested in the Augmented Reality (AR) market, but Apple CEO Tim Cook recently delivered a bold affirmation that the technology to spin the illusion of high-end AR just isn't here yet. Until that technology hurdle is solved, Apple will likely be out of the AR race, and Mr. Cook affirms the company wants to be the best--not the first.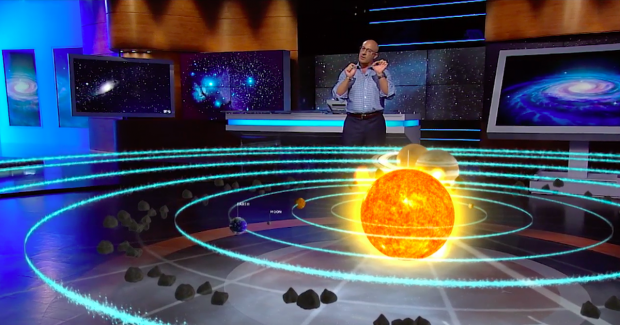 "There are rumors about companies working on those - we obviously don't talk about what we're working on," Apple CEO Tim Cook said in a recent interview with the Independent. "But today I can tell you the technology itself doesn't exist to do that in a quality way. The display technology required, as well as putting enough stuff around your face - there's huge challenges with that. The field of view, the quality of the display itself, it's not there yet."
Microsoft has pledged itself as a pioneer of the AR and VR ecosystem and development space with its Windows 10 Mixed Reality platform, which isn't the first such platform, but is one with a wide net. The platform has courted key OEMs like Dell, HP, Lenovo, Acer, ASUS and even Samsung--all of which who have made or are working on Windows 10 MR headsets with VR functionality and planned AR interactions in the future. But Apple isn't interested with being first, says Mr. Cook--they want to be the best, and deliver a quality experience.
"We don't give a rat's about being first, we want to be the best, and give people a great experience," Mr. Cook affirmed. "But now anything you would see on the market any time soon would not be something any of us would be satisfied with. Nor do I think the vast majority of people would be satisfied."
The Augmented Reality space is indeed in its very early stages, and while it does represent a pivotal moment for the technology, entertainment, and even video games industries, the technology needs time to mature. That should come with years--or maybe even decades--of refinement, innovation, and iteration.
But until that day comes, don't expect Apple to release a fully-fledged AR device.
Related Tags