Battlefront II multiplayer resurrected on Steam and GoG
CD Projekt RED's GoG platform is resurrecting Battlefront II's multiplayer on PC with cross-play with Steam.

Published Mon, Oct 2 2017 2:11 PM CDT
|
Updated Tue, Nov 3 2020 11:54 AM CST
In a surprise announcement, Disney and GoG.com have brought back Battlefront 2's classic multiplayer on PC.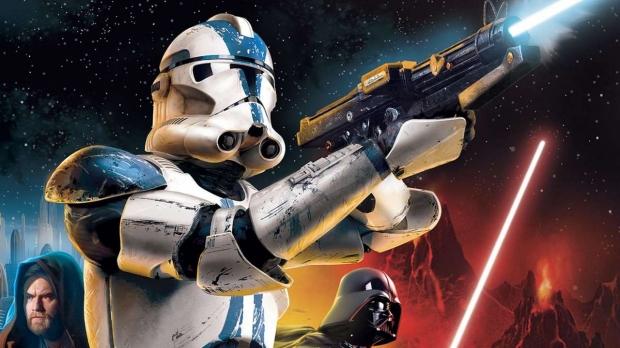 When GameSpy went kaput in 2014, many games that used its servers were knocked offline, including the beloved 2005 shooter Battlefront II. Over the past few years dedicated fans kept the game alive through private servers, but now Disney and CD Projekt RED's GoG storefront have brought the game back online and restored it to its full glory--and just a month before the release of the big new Battlefront sequel, I might add.
In a press release GoG explains that the definitive Battlefront II legacy experience will be available to all owners on Steam and GoG.com with full cross-play. Existing and new owners will be able to play online in the full range of modes and gametypes, and no one will need to download any special tools--the game will be hosted with GoG Galaxy's servers.
"A long time ago...
The original STAR WARS Battlefront 2 fell casualty to the GameSpy shutdown. Ever since, the game's most dedicated fans would have to resort to third-party tools to get back on the battlefield - but no longer!
Together with Disney, we've brought back the classic STAR WARS multiplayer experience once and for all! Powered by GOG Galaxy, players on GOG.com and Steam can once again clash in what is still one of the best and most iconic STAR WARS games ever produced.
No extra tools required, just launch the game via Steam or GOG.com and join us in-game!"
As an added bonus Battlefront II is on sale for $4.99, so be sure to pick it up if you want that crazy old-school 64-player experience.
To say I'm surprised would be an understatement. Disney and EA have invested untold millions of dollars in what could be the biggest Star Wars shooter ever made--the new Battlefront II--and I'm delighted that the parent company decided to flip the on switch for legacy gamers too.
Related Tags