Battlefront II: all post-launch content will be free
Battlefront II's extra content will be 100% free, but that almost assuredly means microtransactions.

Published Sat, Jun 10 2017 3:46 PM CDT
|
Updated Tue, Nov 3 2020 11:55 AM CST
E3 2017 - EA today officially confirmed that Battlefront II won't have a season pass, and content won't be gated off behind a paywall: instead DICE will offer "seasons" of free content including extra maps, heroes, weapons and more.
"All post-launch heroes, maps, vehicles and content will be free to everyone who own's Star Wars: Battlefront II," Iden Versio's actress Janina Gavankar confirmed on stage at the EA Play event. Battlefront II's first post-launch season is coming in December and features extras based on The Last Jedi. Extra heroes for The Last Jedi season pack include Finn and Captain Phasma and two new planets: Crait and D'Qar.
EA was completely mum on how this free DLC will be funded, but I have a strong guess. Earlier today I predicted that Star Wars: Battlefront II would be monetized with card-based microtransactions that each hero and character class use in the game. It's highly likely that EA will award players with random packs of "star cards" to purchase with in-game Credits as well as premium currency that is purchased with real money.
This isn't the first time we've talked about microtransactions in Battlefront II: last month I outlined a major case why I thought the game would be monetized with in-game purchases. Needless to say I still stand by those predictions.
"There's a lot of stuff for you to unlock and customize and that's our main way of making sure people can play this game for a long time," Brannvall said during a Q&A session at the Star Wars Celebration.
"We have a very long tail to our game. We are very passionate about supporting it post-launch. [...] We want players to play for a long time so there will be a lot of cool stuff for you to unlock."
Battlefront II will release on November 17, 2017 on PS4, Xbox One and PC. Check below for a list of everything we know about the game so far.
Battlefront 2 details
All post-launch content is free, including new maps, heroes, weapons and more

Likely to have microtransactions to fund free DLC content

Will have free "seasons" based in new Star Wars films, first season will be The Last Jedi themed

Full singleplayer campaign that bridges Return of the Jedi and The Force Awakens, play as Imperial special forces commander Iden Versio

New heroes from across all three eras: Darth Maul, Yoda, Luke Skywalker, Kylo Ren and Rey confirmed

Maps from all three eras: prequel, original trilogy, expanded universe - Theed, Takodana, Hoth, Endor, Kamino, Mos Eisley, Yavin-4 and Starkiller Base confirmed

20 vs 20 multiplayer mode

Galactic space battles

Offline 2-player split-screen co-op

Customizable characters and heroes

No season pass, but may have microtransactions

EA Access and Origin Access subscribers get 8-day early access trial starting Nov 9

Releases Nov 17, 2017 on PS4, Xbox One and PC
Battlefront 2 coverage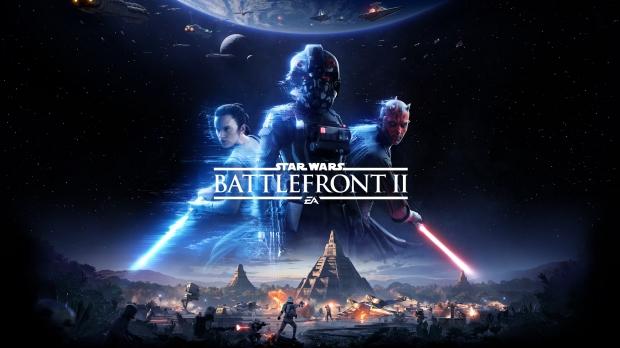 Related Tags