Nintendo will resurrect NES Mini in 2018
Nintendo decides it likes making a quick buck off of cheap emulation hardware, will revive NES Mini in 2018.

Published Wed, Sep 13 2017 4:09 PM CDT
|
Updated Tue, Nov 3 2020 11:54 AM CST
After scalpers have sold countless NES Classic Edition consoles for obscene prices, Nintendo pulls a 180 and decides to sell its emulation machine again next year. And yes, the NES Mini is made from cheap components.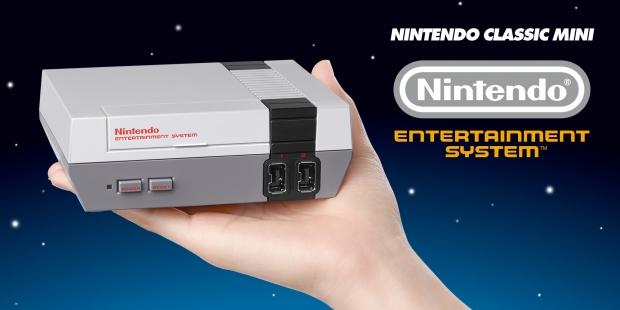 Last we reported, Nintendo had killed of the NES Mini, adding a significant layer to the already-toppling frustration cake that consumers munched on. Now the Japanese games-maker decided it likes profits, and money, so it's going to re-release the cheap mini console again next year--and put retail workers through hell again (and probably again after that).
While it's great news for many gamers who weren't able to buy the $59.99 system and relive classic nostalgia, it puts Nintendo Switch owners in a precarious position. Are we ever getting traditional a la carte on-demand VirtualConsole on Switch? The Switch Online service, which retails for $20 a year, includes access to classic NES games...and I have a feeling this is all we'll get. If this is true, this is a bad oversight on Nintendo's part; the NES Classic should be for gamers outside of Nintendo's traditional hardware ecosystem, a one-off purchase that locks players to a limited set-top box. The Swtich, however, is an ecosystem that should embrace traditional VirtualConsole simply because gamers will buy the games, and Nintendo is losing money every day the service isn't available.
"Next summer, Nintendo will also bring back the Nintendo Entertainment System: NES Classic Edition system with new shipments. More information about the timing of the return of NES Classic Edition will be announced in the future."
As a Switch owner I'm torn about this announcement. Nintendo has been quite unpredictable since it began selling games consoles in the 80s, and I can only wonder how the "Nintendo Effect" will continue testing the patience of its fans and customers while it monetizes nostalgia.
Oh, and we'll bet that these new versions won't be hackable.
The NES Classic Edition will be available again for purchase next summer.
Related Tags