Nintendo Switch misses out on Virtual Console revenues
Nintendo is losing money for every day that Nintendo Switch doesn't have Virtual Console games.
Published Jun 13, 2017 7:31 PM CDT
|
Updated Tue, Nov 3 2020 11:55 AM CST
4 minute read time
E3 2017 - Japanese games-maker Nintendo missed a big opportunity to discuss its Virtual Console plans for the Nintendo Switch at E3.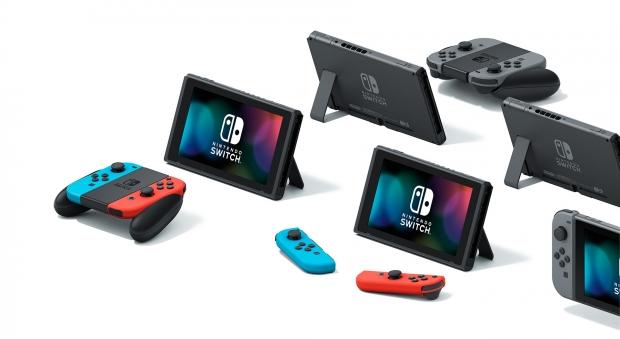 It remains unclear of Nintendo's new Switch handheld-console hybrid will receive a traditional Virtual Console presence or not to allow on-the-go play of classic games. Nintendo's Virtual Console service is a multi-platform digital shop that sells classic games like Super Mario Bros. 3 and The Legend of Zelda: A Link to the Past from older Nintendo hardware generations, including the NES, SNES, Nintendo 64, and Game Boy Advance.
Nintendo announced that the Switch owners would get free monthly installments of classic NES games as part of its new paid Switch Online subscription plan, which costs just $20 for a year. The range of classic NES games included in the service will support online play, hinting that only two-player titles will be available. The service will debut with such games as Super Mario Bros 3, Balloon Fight, and Dr. Mario.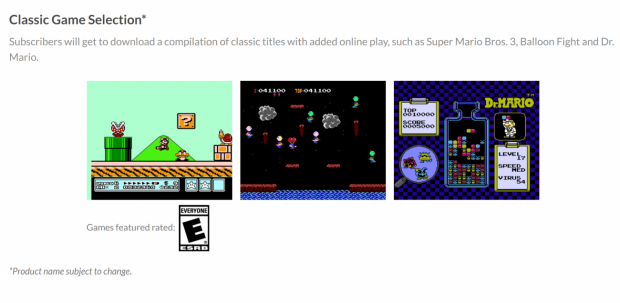 The online service has been delayed to 2018, however, and it looks like Switch users will have to wait until then to play Virtual Console games. If, of course, the service is even coming to the handheld hybrid at all.
If Nintendo cuts off support for Virtual Console for the Switch, it'll end a long-running tradition that's been available on most Nintendo hardware since the original Wii.
Nixing Virtual Console would forgo a significant amount of sales revenue Nintendo would otherwise earn from these lucrative game downloads. Nintendo currently sells all NES games for $4.99 on the Virtual Console storefront, with SNES games commanding $7.99 prices, and Nintendo 64 games cost $9.99.
A single Nintendo 64 Virtual Console game purchase at $9.99 is half the price of a year's Switch Online subscription. Without Virtual Console, Nintendo would lose out on quite a bit of revenue that it otherwise wouldn't earn. Nintendo President Tatsumi Kimishima has said that Nintendo expects 10 million Switch units to be sold the fiscal year ending March 2018. This would push the total install base to 12.74 million units, and every single one of those Switch owners could be buying games and earning Nintendo revenue streams throughout the fiscal year.
Gamers will--and do--buy these older classics at cost to enjoy offline and on-the-go via Nintendo 3DS. Virtual Console sales represent a sizable portion of eShop sales and hearken back to the nostalgic days when Nintendo saved the gaming world after the 1984 video game crash. Millions of people grew up with an NES in their home, and then with the successor SNES in the 1990s, so these titles strongly resonate with a key global audience.
But at the same time, Nintendo could simply argue that the avenues for Virtual Console already exist on its other platforms. Nintendo could say that users can already experience Virtual Console titles on-the-go via its 3DS family of handhelds.
However, since the Wii U has been discontinued, Nintendo can no longer exactly say there's an easy and accessible path to play Virtual Console games in a console living room format.
Nintendo not discussing Virtual Console plans during its E3 2017 showcase is disconcerting, and hints that Switch owners will have to wait until 2018 to play classic games on their machines.
The lack of information on the subject is particularly indicative of Nintendo's free-spirit nature and we won't hear more on the subject until the company is ready to make announcements--regardless of the pressure from fans and gamers.
There may be another reason why Nintendo kept the service such a secret on the Switch, however.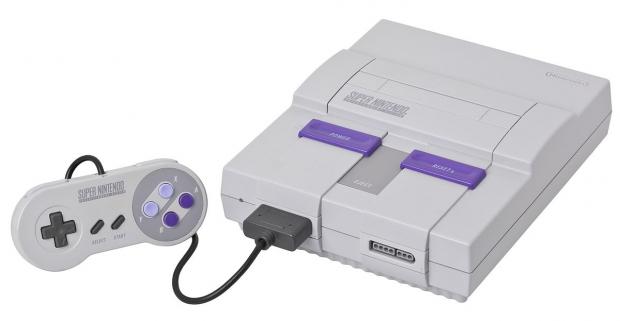 Nintendo is believed to be making a Super Nintendo Mini console loaded up with classic SNES games to release this holiday season.
Like its predecessor the NES Classic Edition (colloquially known as the "NES Mini"), the so-called SNES Mini will feature classic games that are typically sold on Nintendo's Virtual Console storefront at individual prices.
The NES Classic Edition featured 30 NES games for $59.99. If those games were purchased separately on the Virtual Console storefront, consumers would pay $150 for the lot. The NES Classic Edition micro-console has since been discontinued globally.
If Nintendo is indeed making a SNES Mini, it's likely the system will be the company's short-term replacement for Virtual Console for the holiday season. The Japanese console-maker may see traditional Virtual Console on the Switch as a competitor to the SNES Mini, or perhaps Nintendo is rolling out the mini-console to act as a band-aid while it prepares the service in earnest.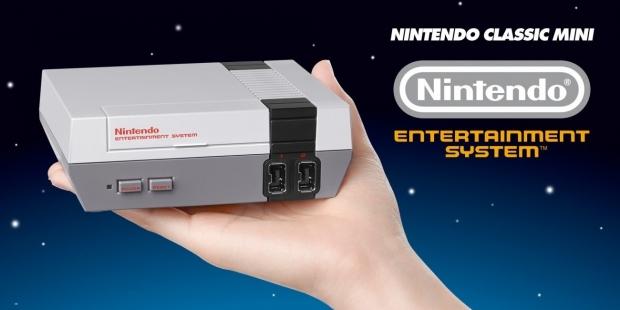 Whatever the case may be, the original NES Mini turned out to be a nightmare for retailers and consumers across the globe. Nintendo dreadfully underestimated the console's popularity and shipped underwhelming stock to retailers all over the world, leading to incredible frustrations for store operators and frantic parents trying to buy the hot new system.
It's possible Nintendo could spark a re-creation of that crazed consumer demand with the SNES Mini, but this time with a surplus of stock. The micro-consoles are generally low-cost to manufacture and come pre-loaded with digital ROMS of classic games that take minimal effort to create and flash over.
Going this route and replacing the Virtual Console with its low-cost subscription service and packing in games on micro-consoles with $59.99 retail costs means Nintendo will potentially earn less money than it would monetizing and selling each individual game on the Virtual Console storefront, and it'll be interesting to see what the console-maker does in the future.
Oddly enough Nintendo has signaled Virtual Console support by adding older Neo Geo arcade games to the Switch at $7.99 a piece. At the time of writing there are a dozen Neo Geo games available to purchase on the Nintendo Switch's eShop.
In a financial and a supplemental perspective, adding in Virtual Console support on the Nintendo Switch is a smart move that will add more value to the console over time and ensure a long tail of revenue.
Related Tags