Brawlout fills Super Smash Bros void on Nintendo Switch
Since Nintendo refuses to release a Super Smash Bros. on Switch, Angry Mob Games fills the void with its new Brawlout game.

Published Wed, Aug 9 2017 5:27 PM CDT
|
Updated Tue, Nov 3 2020 11:54 AM CST
Angry Mob Games is bringing its "smash and bash" indie to the Nintendo Switch, where it will fill the noticeable Super Smash Bros.-shaped recess on the console.
Brawlout, the new party fighting game that's very much like Super Smash Bros., is coming to the Nintendo Switch handheld-console hybrid later this year. Brawlout features six characters with unique movesets and abilities that battle in specific stages, with up to 4 players being able to play at once. Gamers can battle in local couch co-op and online sessions across a variety of modes, including timed, stock, or team battles.
Unlike Smash Bros., Brawlout features a unique Rage Meter that allows characters to unleash powerful special attacks. Another major change is that the game does away with shield blocks completely, pushing players into a more aggressive strategy--but there's plenty of air dodges and wavedashes to keep you out of harms way. The devs will update the roster with new characters to keep the battles nice and fresh, including crossovers like Hyper Light Drifter from the acclaimed indie of the same name.
Brawlout is slated to release on the Nintendo Switch in late 2017, and will also launch on the PS4 and Xbox One soon. The game is currently available in early access on Steam.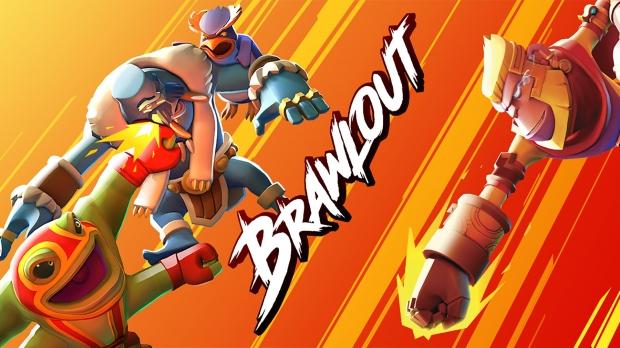 Brawlout packs a punch with couch and online play modes, blending platform fighter mechanics and traditional fighting game play into a stylish and fluid battle royale.
"We love indie games; one of the first, and most iconic, characters that came to mind was Hyper Light Drifter," says Bogdan Iliesiu, CEO of Angry Mob Games.
"He fit into the Brawlout universe perfectly, as he is already built for the type of battle we see in the game. We collaborated closely with Heart Machine to make sure The Drifter remained true to the original, working in his iconic light sword and making his signature dash a character specific move. The Drifter brings a more technical style of combat to Brawlout, with tons of movement options and both defensive and offensive play, that we think he's going to become a staple for those looking for a competitive edge."
Brawlout Features:
Choose from six original characters, each with unique combat styles, or try your hand at Hyper Light Drifter from the indie hit of the same name + more surprise fighters in the works

Host up to 4 players in online and local battles, with several modes including timed, stock or team matches

Fuel your Rage Meter to power up for hard-hitting Special Attacks and unleash your Rage Mode

Action is kept fast and fluid with advanced techniques like air dodging, wavedashes, directional influence on stun, ledge grabs or Rage Bursts.

Brawlout does away with shields and blocking, focusing heavily on the aggressive, fast-paced combat which has made platform fighters so fun to both play and watch.
Related Tags