UPDATE: Stuntman and actor Tim Neff has confirmed the resume was a fake. In a recent statement to PCGamesN, Neff said:
"That isn't my page, account or résumé. I don't even know that website. I worked on GTA 5 a long time ago and haven't done anything since. Sorry for the confusion. It seems I'm being trolled online really badly."
Earlier this morning stuntman Tim Neff's resume stated he's working on motion capture for Rockstar's new Grand Theft Auto 6 game, triggering tons of speculation on the net.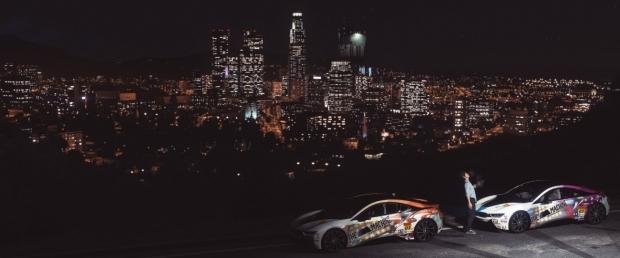 Stuntman Tim Neff might've accidentally revealed that Rockstar is shooting motion capture work for Grand Theft Auto 6. Earlier this morning the actor's resume made direct mention that he's involved in motion capture for for "Grand Theft Auto 6". The listing has since been updated to say "Grand Theft Auto 5," leading us to believe it's a simple typographical error.

But it doesn't end here. There's absolutely zero mention of a Tim Neff working on motion capture or stunt work on the official GTA V credits page on IMDB, nor is his name mentioned on a separate GTA V credits page. So it's possible that either Neff is actually recording motion capture work for GTA VI, or the pages are simply outdated, or Neff is being mo-capped for an upcoming GTA Online add-on or perhaps even a new GTA V singleplayer DLC.
Rockstar Games has already confirmed it'll make a new Grand Theft Auto game, which shouldn't come as a surprise to anyone. But with the development of its massively anticipated new open-world Western hit Red Dead Redemption 2, and the continued development of Grand Theft Auto Online's extremely lucrative multiplayer world, GTA VI will take some time to develop.
"We've got about 45 years worth of ideas we want to do. We don't know what GTA 6 will be, but we've got some ideas," Rockstar's now-departed Leslie Benzies said in a 2015 interview with Develop.
"It comes from the idea first. Where is it going to be set is the first question. Then that defines the missions; you're doing different things in LA than in New York or Miami. The map and story get worked up together, and the story is a basic flow of how it works out so you can layer the missions in."
Grand Theft Auto V has earned an incredible $1.4 billion since its release in 2013, analyst firm SuperData predicts, with over 80 million copies sold to date. The game ontinues making huge revenues every quarter with its GTA Online mode.
With the gaming world ever expanding to higher-end technologies powered by AMD's evolving graphics technology, and PC gaming's insane video cards, GTA VI will likely be the preeminent Grand Theft Auto experience of all time. We can't wait to see what Rockstar has in store for us, but we'll probably be waiting until 2022 at the earliest.