Take-Two Interactive's massively lucrative online-based Grand Theft Auto game has pulled in considerable lifetime-to-date earnings, according to research firm SuperData.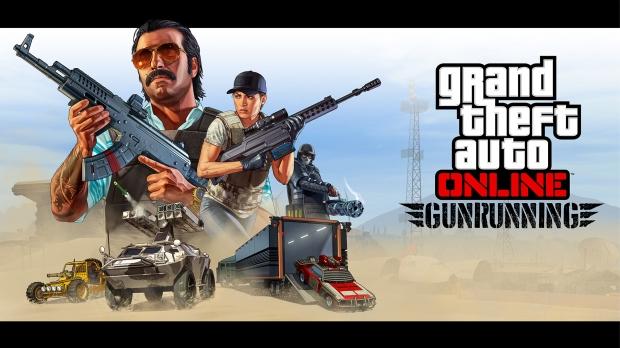 Grand Theft Auto V's massively popular persistent online open-world component, GTA Online, has generated an estimated $1.092 billion in total revenues, analyst firm SuperData reports. GTA V is the highest-earning digital console game of all time thanks to its hugely profitable add-on content, the firm said in a recent market report, with total revenues of $1.4 billion since its release in 2013--78% of which was earned by add-on content through GTA Online.
Rockstar Games parent company Take-Two Interactive reported strong earnings in its last fiscal year thanks to the years-old GTA V and GTA Online powerhouse. The company earned $927.1 million in digital net revenues, with recurrent consumer spending on DLC/add-ons/microtransactions making up 50% of revenues, or $460.85 million. GTA Online had a tremendous effect on digital sales revenue, too: bookings from recurrent monetization streams grew a substantial 52% over last year to an impressive $562.7 million, or 57% of total digitally-delivered bookings.
Despite the massive earnings spike in 2017, Take-Two expects GTA Online earnings to moderate throughout the next fiscal year.
"We expect GTA Online to moderate during this fiscal year. It did grow significantly in 2017 and we continue to support it, but since it's unlike anything else that we've ever had we have every little visibility on how long it'll continue this trend of growth, we've included is moderating in this year's guidance," Take-Two Interactive Chief Financial Officer Lainie Goldstein said during the earnings call.
GTA Online won't be phased out any time soon, however--the property is much too valuable. Take-Two Interactive CEO Strauss Zelnick confirmed that Rockstar will continue releasing new free content updates for the game to keep players engaged and ensure the monetization strategy keeps spinning.
"On GTA Online, we have said that plenty of more content is coming. More announcements will be made by Rockstar in the future. The title (GTA Online) is absolutely being supported by the label. Consumers love it, and it remains an enormous focus of everyone's attention and we remain very excited by it even though our financial results are expected to moderate,"Zelnick affirmed.
The publisher is expected to follow a similar microtransaction-driven monetization path with Red Dead Redemption 2's online component, which will deliver a "brand new online multiplayer experience" thanks to the game's "vast and atmospheric world."