Halo 5 likely to hit upscaled 4K 60FPS on Xbox One X
Halo 5 will run at 'true 4K' on Microsoft's high-end Xbox One X, but don't expect native 4K resolution. Here's why.
Published
8 minute read time
Today 343 Industries made good on its Halo tease by announcing 4K support for Halo 5, and that all existing Xbox 360 Halo games are now backward compatible on the Xbox One.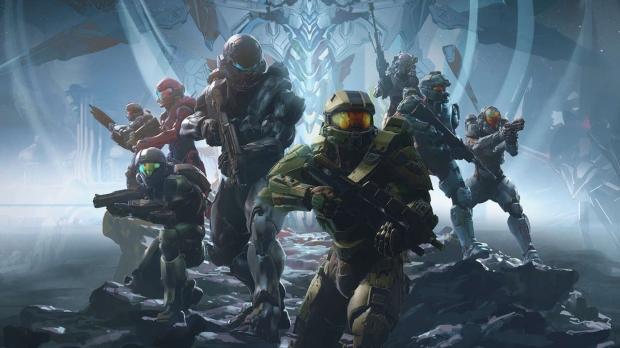 Halo 5: Guardians is getting an enhancement upgrade on Microsoft's new $499 Xbox One X console, but developer 343 Industries hasn't revealed much information. According to 343i, Halo 5 will support "true 4K" when the console releases in November.
Remember that the Xbox One X will play all existing Xbox One games better with native performance scaling, but any game must have specific patch upgrades in order to leverage the full brunt of the console's highly customized 6TFLOP AMD Polaris-derived graphics processor.
This goes double for older games like Halo 5 that were built on an older XDK (Xbox Development Kit) and optimized on the underwhelming specs of the base Xbox One 2013 model.
Here's what to expect with Halo 5 on Xbox One X:
Halo 5 should hit 4K resolution via upscaling with a solid 60FPS

HDR should be supported

Other graphical tweaks/atmospheric/lighting effects to breathe new visual life into the game
Read Also: Xbox One X benchmarks revealed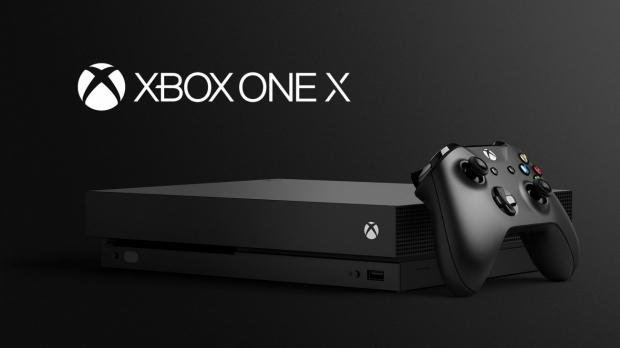 Despite the upgrade patch, Halo 5: Guardians shouldn't run at native 4K on the Xbox One X--but it should maintain a silky smooth 60 frames-per-second. Hence the "true 4K" buzzword, but it's worth noting that Forza Motorsport 7 was described as running in "true 4K" and the game hits native 4K 60FPS on the Xbox One X.
Since the game uses dynamic resolution scaling, 343 Industries specifically designed Halo 5 to run at 60FPS on Xbox One at the cost of fidelity: the game maintains a set frame rate while lowering resolution and graphical fidelity when needed.
However it's worth noting that Halo 5: Guardians has likely been re-tooled to run on the latest XDK platform. The new XDX is specifically optimized for the Xbox One X and has enabled games like Forza 7 to hit native 4K 60FPS with 70% GPU usage. This means Halo 5 should tap the full power of the console's tweaked hardware--including its 6TFLOP Polaris GPU at 1172Mhz, 8-core Jaguar evolved CPU at 2.3GHz, and 9GB GDDR5 RAM that's available to games--to enable 4K resolution via upscaling/checkerboarding alongside other effects.
"Following its official debut at E3, there's been a tremendous amount of growing excitement around the upcoming release of Xbox One X and the promise of true 4K gaming. Many Halo fans were quick to note that Halo 5 was conspicuously absent from the list of games being given the 4K treatment. The team here at 343 always had a desire to bring players the best Halo 5 experience for Xbox One X, but we weren't quite ready to make the announcement during the E3 time frame.

"Today we are excited to officially confirm that Halo 5 will receive a game update to support true 4K with the release of Xbox One X later this year! We'll have more to share on this front as we get closer to release, so stay tuned."
Read Also: Over 40 Xbox One games will get Xbox One X enhancements
That last part is key. Bear in mind that 343i hasn't confirmed Halo 5 will hit 4K with checkerboarding so the jury's still out about native 4K support.
But even if it's upscaled 4K, the game will still look and play better than it ever did--or could--on the Xbox One. Developers have total freedom in how they want to utilize the Xbox One X's power, and many of them are doing interesting things outside of traditional 4K HDR support.
For example, developers can use the 4K box's extra power to improve draw distances or add extra layers of lighting and atmospheric effects to the game. The console will raise the performance ceiling for effects and other additions alongside FPS and textures.
Since 343 Industries is a first-party studio they're at the heart of first-party games and console optimization, so they should have some tricks up their sleeve. Whether or not those tricks will be applied to Halo 5 or the upcoming Halo 6 remains to be seen. I personally think Halo 5 could be a testing grounds for wider performance upgrades for Halo 6.
It's great that 343 Industries is upgrading Halo 5 (even if I think it's the worst Halo game ever made) and I hope to hear more official info about the specifics of these performance upgrades soon.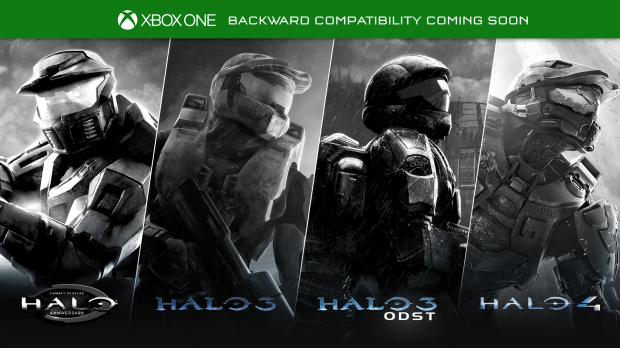 If that wasn't enough Halo news, the developer also confirmed that Halo 3, Halo 3: ODST, Halo 4 and Halo CE: Anniversary will soon be backward compatible on the Xbox One. The games will not only support cross-console LAN and online play between Xbox 360 and Xbox One, but every map pack will be released for free.
"Each of these games will include campaign and multiplayer, and will even support LAN play on Xbox One - including LAN play between Xbox One and Xbox 360! Once released, you'll be able to pop in your original disc or purchase a digital copy of the game via the Xbox Store and jump right in.

"Best of all, once these titles are added to the program, every Xbox 360 Halo add-on map pack in the Xbox Store will be made available for free, ensuring you have everything you need to achieve maximum enjoyment in online matchmaking or custom games. We know this is something you've been asking for, and we're excited to make these map packs available for all players."
343 Industries didn't reveal when those Halo games are coming to Xbox One BC, but more info will drop soon.
The Xbox One X releases on November 7, 2017 for $499. Halo 5's 4K upgrade will be available on the console's launch day.
Check below for more info about the Xbox One X.
Xbox One X confirmed specs
SoC: Highly customized 360mm² AMD System-on-Chip built on 16nm FinFET
GPU: Polaris-derived GPU with 40 Compute Units at 1172MHz, 6TFLOPs of Compute Performance
CPU: Custom x86 "Jaguar Evolved" 8-core CPU at 2.3GHz, 4MB L2 cache
Memory: 12GB GDDR5 memory with 326GB/s bandwidth (12x 6.8GHz modules on a 384-bit bus)
Storage: 1TB 2.5-inch HDD
Media: 4K UHD Blu-ray player
Xbox One X coverage index
Related Tags