343i teases Halo announcement for this week
343 Industries may announce something big this week. What could it be?

Published Thu, Jul 6 2017 8:05 AM CDT
|
Updated Tue, Nov 3 2020 11:54 AM CST
Halo fans may get something special this week. Could it be a big patch to the ill-fated Master Chief Collection, or perhaps a Halo: Reach remaster? Or is it just another community-catered playlist?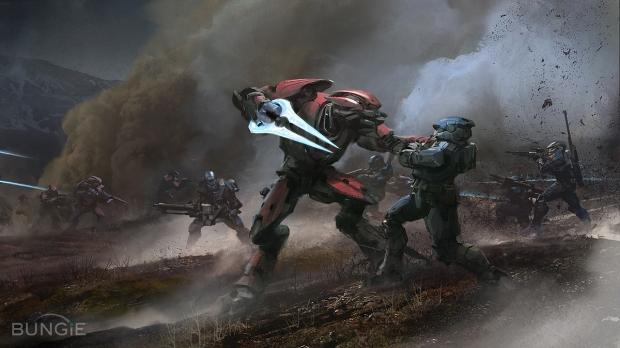 If you ask me, it hasn't been a good week to be a Halo fan for a long, long time. 343 Industries has taken the series into a strange direction and systematically torn the magic from the once-mighty sci-fi franchise. But 343 Industries developer and Halo vet Frank O'Connor teases an incoming treat for Halo aficionados.
What could it be?
Halo 6 won't be revealed for a long time--the studio confirmed that the next Halo game won't be announced in 2017. The long-rumored Halo 3: Anniversary remaster has also been debunked, too.
Read Also: Open letter to Microsoft: How to save the Halo TV series (and the future of the franchise)
Some fans speculate that 343i may announce Halo: Reach remastered, but it's just as likely the tease is just for a Halo 5: Guardians or Halo Wars 2 update.
At the very least 343 Industries seems to be taking their time with the next mainline Halo shooter, and I can only hope they've made some dramatic changes to their process--the future of Halo depends on it.
Will be a good week to be a Halo fan this week. And a good week for BBQ for me!

— Frank O'Connor (@franklez) July 5, 2017
Related Tags