BioWare's new Dragon Age game is very likely a big mainline sequel in the massively popular RPG franchise.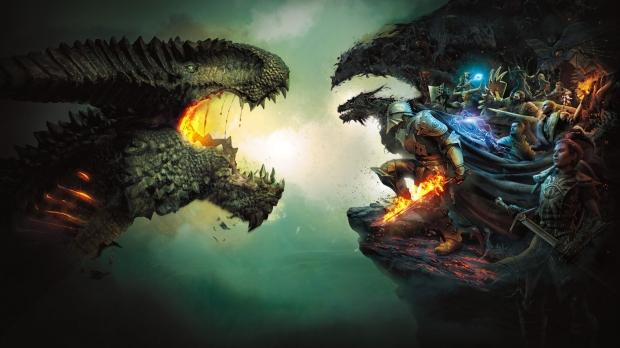 We've known for a while now that BioWare is making a new Dragon Age game, and speculation hinted the game could be a spin-off style RTS game meant to fill out the gaps between Anthem, the studio's massive new online multiplayer IP, and the missing Mass Effect-shaped block in BioWare's release slate. But now the developers have strongly hinted the new Dragon Age is a big AAA endeavor and not a sideline project.
Dragon Age series executive producer Mark Darrah outright confirmed on Twitter that he's currently not a "Dragon Age Tactics" game.
Things I (EP of The Dragon Age Franchise) am NOT currently working on:

Anthem

Mass Effect

Jade Empireâ"¢

A DA Tactics game

Star Wars

... pic.twitter.com/sxo0ksvjmP

— Mark Darrah (@BioMarkDarrah) June 30, 2017
Darrah was the first to tease the new Dragon Age project back in January with an in-house book filled with concept art.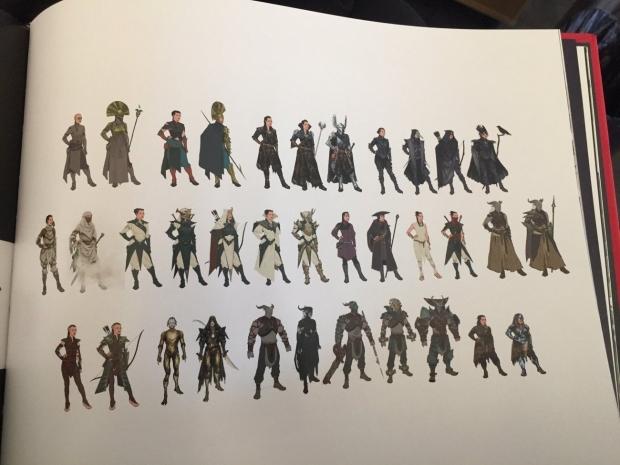 Dragon Age Creative Director Mike Laidlaw recently confirmed that "something" is happening with Dragon Age, and the studio is recruiting lots of new talent to help work on the project.
"Something is happening with Dragon Age. That much has been said and I'm totally comfortable with that being out there but I can't talk about what it is. But I will say that one of the things I am doing right now is hiring," Dragon Age series Creative Director Mike Laidlaw said in a recent interview with Josiah Renaudin on the podcast show The 1099.
At the time of writing BioWare's Edmonton studio, which houses the core Dragon Age team, is currently hiring 14 people.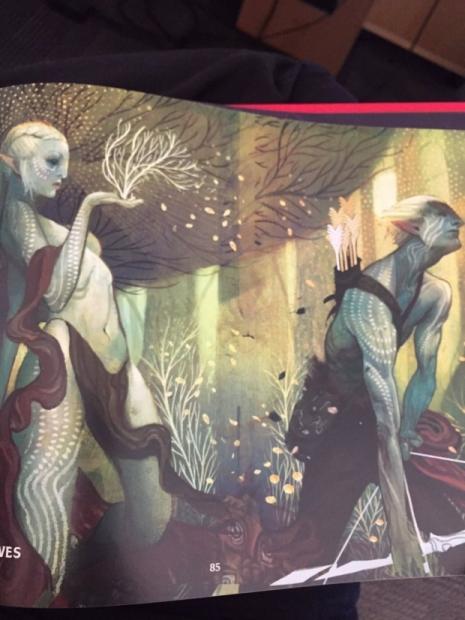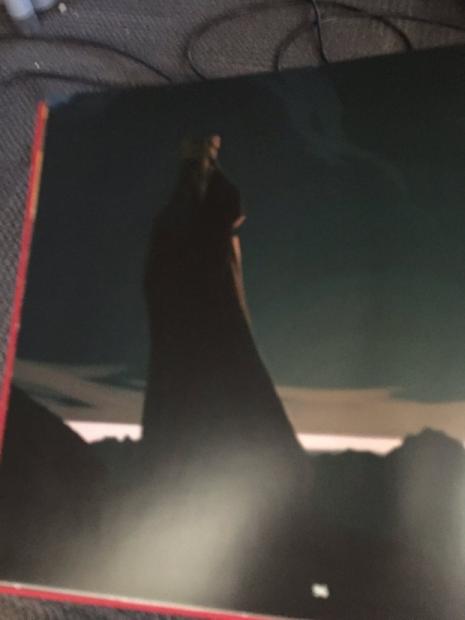 Last but certainly not least we have our last bit of evidence that the new Dragon Age game could be a big-budget adventure RPG.
BioWare has conscripted Sunless Sea developer Alexis Kennedy to help write a key portion of Dragon Age lore. Kennedy was the first to officially confirm that a new Dragon Age game was in the works, and highlighted some tidbits that suggest the game is a proper mainline title.
In an interview with Eurogamer, Kennedy asserted that the new DA project has full voice acting with branching dialog, quests for "his particular section of the game," and new lore that explores grey areas of the series mythos.
"One day will be breaking the story on the whiteboard wall for a proper scrawly arrows serial killer effect. [After that, it's] one day creating a skeleton of the quest with placeholder text in the editor; one day fleshing out dialogue; one day for contingency and admin," Kennedy told Eurogamer.
"I knew BioWare was constrained by being fully voice-acted. But I hadn't realized how much of a constraint it is. It's much easier to breeze through [writing] huge quantities of text when you don't have to worry about it being voiced. It's very difficult to put the player's name in dialogue - which is why you have the names Shepard and Ryder in Mass Effect, or the title of Inquisitor."
"What I can say is I have been given considerable autonomy to work on a storyline bit of lore which is well-segregated from other parts of the game which makes a lot of sense with me being remote."
Despite the recent buzz, all signs point to the project being in very early stages of development. After all BioWare's core Edmonton studio is on a hiring spree and the company did announce its massively ambitious new shared worlds online multiplayer game Anthem.
So far Dragon Age publisher Electronic Arts has been silent about any prospects of a new game in the series. The company's fiscal year timelines, which lay out release slates of current or future projects, have been silent.
It could be years before BioWare reveals the new Dragon Age game, but I for one am excited to see how the team pushes Frostbite to greater heights. Expect BioWare to use everything it's learned while crunching Dragon Age: Inquisition within Frostbite along with some new tricks.