BioWare dev confirms new Dragon Age game in development
BioWare's Mike Laidlaw confirms that a new Dragon Age 'something' is in development, and the team is hiring lots of people to work on it.

Published Wed, Jun 28 2017 2:32 PM CDT
|
Updated Tue, Nov 3 2020 11:55 AM CST
Dragon Age Creative Director Mike Laidlaw affirms that something is indeed happening with Dragon Age, which we've known about for quite some time, but we thought it pertinent to cover all bases any time a BioWare exec teases new info about the game.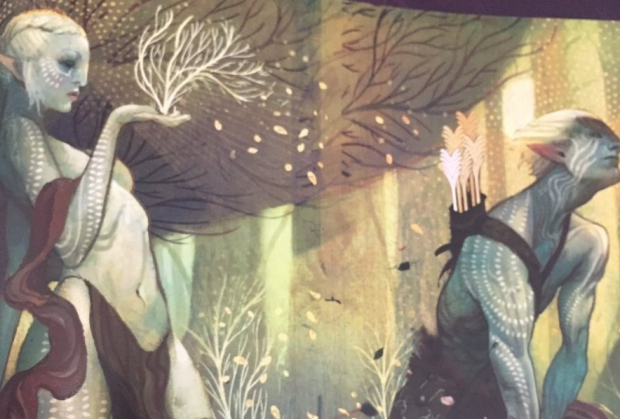 I've been reporting on BioWare's new Dragon Age game for over a year now and it sounds like the team is still chipping away at the core framework of the game. In the past we've said the new Dragon Age game could be a spin-off strategy game to help buffer sales as the core Mass Effect Edmonton team works on their new IP, Anthem, but information has also come to light that it could be a mainline AAA sequel as well.
"Something is happening with Dragon Age. That much has been said and I'm totally comfortable with that being out there but I can't talk about what it is. But I will say that one of the things I am doing right now is hiring," Dragon Age series Creative Director Mike Laidlaw said in a recent interview with Josiah Renaudin on the podcast show The 1099.
Sunless Sea developer Alexis Kennedy, who's currently writing a smaller portion of the game and helping flesh out a bit of previously unknown lore complete with quests and the like, was the first to confirm the new Dragon Age game. In a recent interview with Eurogamer, Kennedy outlined some of his particular responsibilities while giving clues about the game itself. Based on Kennedy's responses, we think the new Dragon Age experience may be a AAA mainline release instead of a spin-off--but the counter-arguments are still there.
"What I can say is I have been given considerable autonomy to work on a storyline bit of lore which is well-segregated from other parts of the game which makes a lot of sense with me being remote. And yes, if you've seen a lot of my work before you will probably not be surprised by the choice of subject matter. It's familiar stuff," Kennedy affirmed.
"One day will be breaking the story on the whiteboard wall for a proper scrawly arrows serial killer effect. [After that, it's] one day creating a skeleton of the quest with placeholder text in the editor; one day fleshing out dialogue; one day for contingency and admin," Kennedy told Eurogamer.
"I knew BioWare was constrained by being fully voice-acted. But I hadn't realized how much of a constraint it is. It's much easier to breeze through [writing] huge quantities of text when you don't have to worry about it being voiced. It's very difficult to put the player's name in dialogue - which is why you have the names Shepard and Ryder in Mass Effect, or the title of Inquisitor."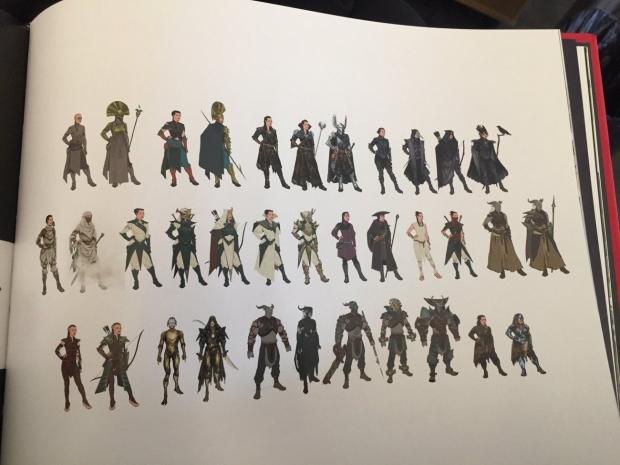 Back to the podcast with BioWare's Mark Laidlaw, the creative director says that the team is currently hiring lots of new talent to help bolster the ranks for the new game. The bulk of BioWare's core Mass Effect Edmonton team is working on Anthem, and BioWare Montreal has also been conscripted after the poor reception of Mass Effect: Andromeda.
"I am hiring a lot of people. I've got some level design positions open and some gameplay design positions open. These are experienced positions, and I recognize that levels the playing field considerably, but it's really exciting for me to have an opportunity to look at new talent. We want to get some junior talent and some experienced talent in to do with whatever is happening--they'll be involved in that."
BioWare's Edmonton studio, which houses the core Dragon Age team, is currently hiring 14 people.
Art
Senior Environment Artist for Anthem - Edmonton (109011)
Sr. Technical Artist - Edmonton (111516)
Animator - Edmonton (111510)
Sr. Technical Character Artist - Edmonton (111511)
Lead Cinematic Animator - Edmonton (111518)
Environment Artist for Anthem- Edmonton (111530)
Lead Environment Artist- Edmonton (111509)
Narrative Systems Designer- Edmonton (111432)
Development Director
Development Manager - Edmonton (112321)
Game Design
Level Designer - Edmonton (111727)
Sr. Gameplay Designer - Edmonton (109845)
Software Development
Game Programmer - Edmonton (111734)
Systems Programmer - Edmonton (111735)
Tools Programmer - Edmonton (111731)
Related Tags