Mass Effect franchise on hiatus as devs face downsizing
BioWare's Montreal studio gets downsized into a support channel for EA projects, Mass Effect put on hold.

Published Wed, May 10 2017 7:20 PM CDT
|
Updated Tue, Nov 3 2020 11:55 AM CST
The Mass Effect franchise has been put on hold as BioWare Montreal downsizes and transitions into a support studio for future EA projects, sources tell Kotaku's Jason Schreier.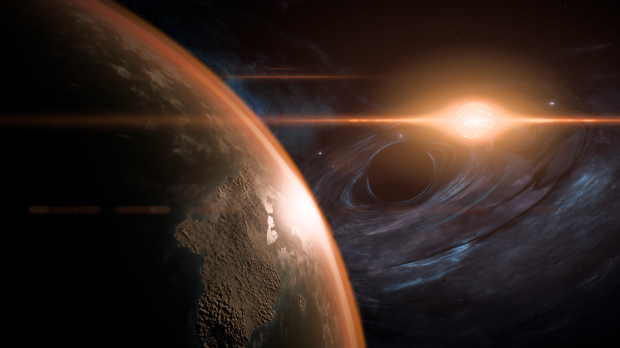 It appears there are many reasons for EA's decision, including the poor reception of Mass Effect: Andromeda as well as BioWare's new IP (codenamed Dylan). As we reported earlier, BioWare is currently making a massive new online-based IP with staggering depth, and is set to be EA's unique answer to Destiny.
As such, two of BioWare's key studios have been contributing to the IP, including BioWare Austin, with BioWare Edmonton at the helm. Now it appears that BioWare Montreal will be joining the fray and the Mass Effect series will be put on hold, meaning the company's new IP should be its main focus for years to come.
Four sources tell Kotaku that a good portion of BioWare Montreal's employees were transferred to EA Motive to help make Star Wars: Battlefront II. The sources say that the remaining devs at BioWare Montreal will support future BioWare games--not make its own games--including the new IP. The Montreal studio, which is now markedly smaller than it used to be, will also continue to support Mass Effect: Andromeda's multiplayer with live updates.
This isn't a surprise to me, especially given the way EA's studios now work.
Rather than develop their own independent projects, EA's studios now directly collaborate with one another on a multi-project level. This means that EA-owned developers will now work on multiple EA-owned franchises, and we've seen this cross-collaborative work recently with Mass Effect: Andromeda, with BioWare Montreal helming development and Criterion handling the driving mechanics, and again in November with Star Wars: Battlefront II, with Motive writing the game's singleplayer campaign, DICE developing the shooter mechanics, and Criterion handling the vehicles.
On the BioWare front, I'm only half surprised. I expected all of BioWare's team to focus exclusively on Dylan after Mass Effect: Andromeda shipped, but I didn't expect the cutbacks and dev shuffling.
Remember that BioWare's new IP should be a massive undertaking the likes of which EA hasn't ever done before, a cross-platform action-based juggernaut that represents a huge turning point for BioWare. This new IP is so big that we may see BioWare shy away from its former big franchises like Mass Effect and Dragon Age for years to come.
BioWare's new IP should be revealed at EA Play in June, however EA recently confirmed the IP has been delayed as far as 2019.
Related Tags