BioWare's Mark Darrah continues to tease the studio's next Dragon Age project, and now we know for sure that the mysterious red book is based on the Dragon Age series, which may or may not tie into BioWare's mysterious new IP that they're working on. I have a strong feeling this is the Dragon Age Tactics game Darrah teased a while back, or perhaps a MOBA based on the fantasy universe.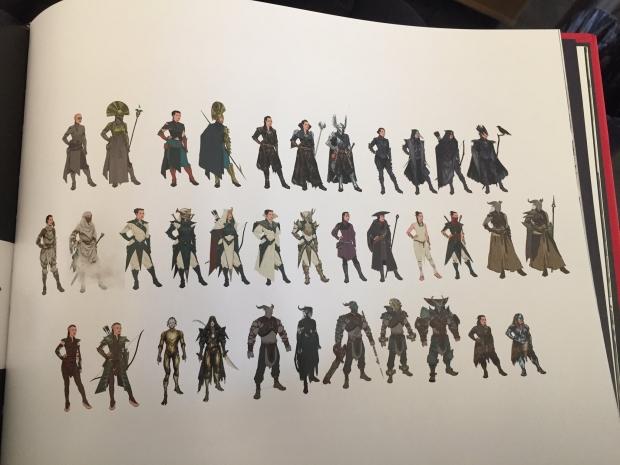 Remember a bit ago when Mark Darrah teased a cryptic red book with a rook piece on its cover? It's been a while since we've heard anything about BioWare's new mystery IP, but Darrah actually opened the red book and shared the pictures online, confirming that the studio is indeed working on a new Dragon Age title. The pictures show internal concept art (see above) for characters or armors in the new game, showing a wide variety of possible character classes or outfits.
Here's the older post where Darrah asks gamers if they'd play a "Dragon Age Tactics" game:
Would you play a Dragon Age Tactics game?

— Mark Darrah (@BioMarkDarrah) February 19, 2016
The book, which is used for internal developers, also shows what appear to be Dalish elves in the same style as Dragon Age: Inquisition's amazing artistic flair.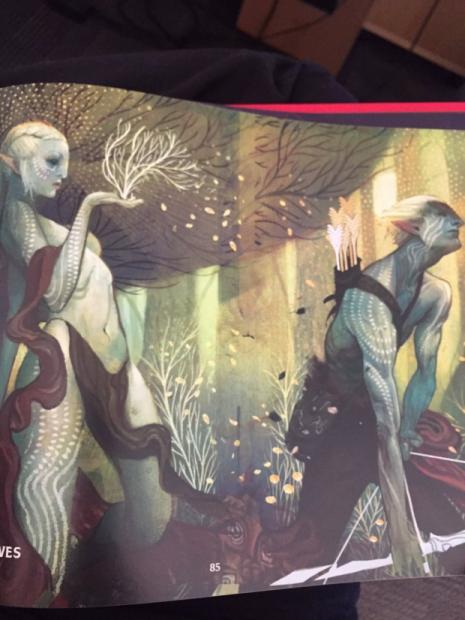 Then we have an ominously tall figure draped in a black robe against a sunset. This could possibly be the game's main protagonist and enemy.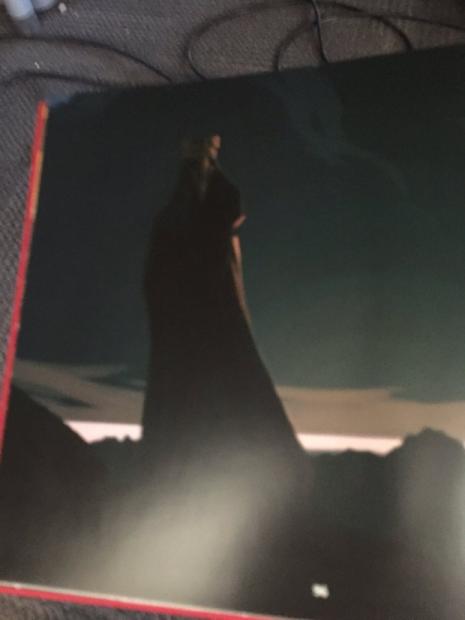 We know for sure that BioWare is working on a new IP and that it'll have extensive online components with server-based online multiplayer gameplay.
However, we don't know if the new Dragon Age teased by the red book will tie into the company's new IP or not--I would imagine that a new IP means it won't be connected to any other existing franchise or IP, including Dragon Age.
EA has confirmed that the new IP will be unveiled soon, and they haven't said anything about a new Dragon Age game, so I think the two will be one and the same.
"We've been very open about the fact that Bioware is working on a new IP, and we'll get to talk about that in the not too distant future," EA studios exec Patrick Soderlund said in an interview with Games Industry Biz.
Check below for a list of everything we know about BioWare's new IP so far, and a catalog of all Tweets released by Darrah.
BioWare is working on a new IP with extensive online components
BioWare's mysterious new IP in playable state, looks 'stunning'
BioWare is 'getting down to actual writing' on its secret new game
BioWare's new secret IP might be an action game, not RPG
BioWare dev teases new game, could be new IP or Dragon Age: Tactics
EA confirms new IP for 2017, could it be BioWare's new secret game?
I'll just slip a few things under the radar while everyone is watching Mass Effect...

— Mark Darrah (@BioMarkDarrah) January 26, 2017
January 26, 2017
January 26, 2017
So shiny, can't get a good picture pic.twitter.com/NnKWirTTdp

— Mark Darrah (@BioMarkDarrah) January 26, 2017