Project Scorpio may be called Xbox One 10S
If these new teasers are anything to go by, Microsoft's new enthusiast console may be called Xbox One 10S and release in October.

Published Fri, Jun 9 2017 9:15 AM CDT
|
Updated Tue, Nov 3 2020 11:55 AM CST
Hidden messages in pre-E3 "Feel True Power" Project Scorpio teaser clips may reveal the console's actual name and release date.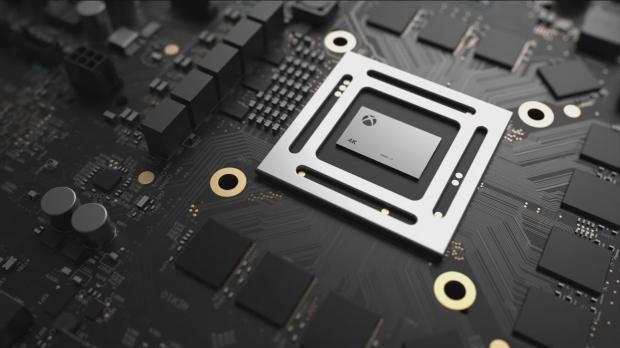 Microsoft has put up a number of short 15-second teaser clips for Project Scorpio to drive up excitement for the 4K-ready box. But eagle-eyed viewers noticed some interesting hidden messages on some of the clips that may or may not have significant meanings. One such message may have not only revealed the console's name, but also it's release date.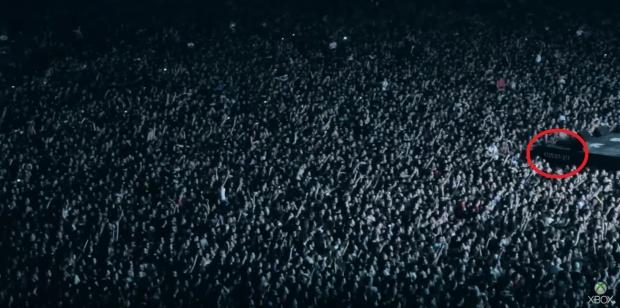 "X10S101-317" reads the most prominent hidden message shown in the Feel True Power - Goosebumps clip. The consensus is that X10S refers to Project Scorpio's retail name, or Xbox One 10S (maybe even Xbox 10S). This naming scheme coincides with Microsoft's recent Windows 10S operating system which powers its new Surface Laptop and other Windows 10-powered Chromebook competitors, and gates off non-Windows Store apps and programs for improved stability and efficiency. The other clue may indicate Xbox 10 S's release date.
"101-317" may translate to the date of 10/13/17, or October 13, 2017. This could be when Project Scorpio launches, despite Microsoft's assurances the system would release Holiday 2017. October would be a Fall release, not Holiday, but it's possible the company might've accelerated the release date.
Another one of the clips hosts a jab at Sony's new PS4 Pro with a simple "6>4", as in Project Scorpio's 6TFLOPs of compute power is stronger than Sony's PS4 Pro's 4.2 TFLOPs.
Microsoft is set to unveil Project Scorpio (or perhaps the Xbox 10S) at its E3 2017 showcase in just two days on Sunday, June 11 at 2PM PST / 5PM EST.
Check below for a huge content index on everything we know about Project Scorpio so far.
Project Scorpio confirmed specs
SoC: Highly customized 360mm² AMD System-on-Chip built on 16nm FinFET
GPU: Polaris-derived GPU with 40 Compute Units at 1172MHz, 6TFLOPs of Compute Performance
CPU: Custom x86 "Jaguar Evolved" 8-core CPU at 2.73GHz, 4MB L2 cache
Memory: 12GB GDDR5 memory with 326GB/s bandwidth (12x 6.8GHz modules on a 384-bit bus)
Storage: 1TB 2.5-inch HDD
Media: 4K UHD Blu-ray player
Project Scorpio coverage index
Related Tags