Destiny 2's highly anticipated PC version won't be available during the game's official release in September, and has been delayed to ensure optimum performance.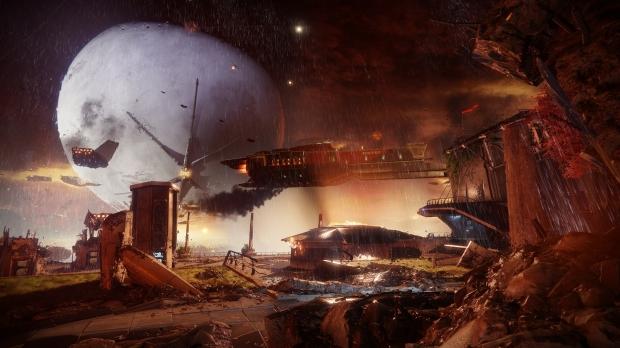 With the help of Blizzard's Battle.net service, Bungie will bring its illustrious shared-worlds shooter to PC for the first time...but there's a caveat: the PC version doesn't officially have a release date. Destiny 2 is set to launch on September 8, 2017 on PS4 and Xbox One, but the PC flavor will be delayed.
The developers affirm the game's delay on PC is to ensure Destiny 2 is fully optimized with all the greatest features PC gamers expect, including uncapped frame rates, 4K support, native Ultrawide 21:9 support, FOV sliders, mouse and keyboard support, and other features.
Since Destiny 2's PC port is such a monumental step forward for the franchise, Bungie has enlisted the help of Blizzard to ensure the online-based shooter runs smoothly. As we previously reported, Destiny 2 will be exclusive to Blizzard's Battle.net client, meaning the game won't arrive on Steam.
Here's what Bungie's Luke Smith told PC Gamer about the PC version's delay: "We're not committed to a PC date yet, but at Bungie we're totally committed to making a PC build as great as we can. Our partnership with Blizzard and being on Battle.net, we want to make sure that this version of the game has the time it needs to bake in the oven so it's a delicious piece of bread when it comes out."
Destiny 2 is Coming to PC Through Battle.net
The PC version will feature:
⦁ 4K Resolution Support (3820x2160)
⦁ Uncapped framerate
⦁ Full mouse and keyboard support with custom key mapping
⦁ Text chat
⦁ Adjustable Field of View
⦁ Detailed PC settings screen
⦁ 21:9 monitor support
We have no clue if Destiny 2's PC flavor will launch days, weeks, or even months after the console version, but it's great to see that Activision, Bungie, Blizzard and the other myriad of dev teams working on the game are taking the series' first step into PC so seriously.
Although the franchise has pulled in explosive earnings and MAU engagement, tapping the PC market is critical for Destiny 2's widespread appeal; the PC market is yet another big platform for Destiny to monetize and engage, and represents a huge step forward for Destiny and Bungie.
It'll be interesting to see how far Destiny 2's PC version will be delayed, but we should hear an official release window at Activision's E3 2017 showcase next month.
Destiny 2 is slated to release on September 8, 2017 on PS4 and Xbox One, with the PC version "coming soon." Check below for more info on Destiny 2: