New Final Fantasy VII Remake screens show ATB gauge
The ATB gauge doesn't mean what you think it does--FF7 Remake won't have turn-based combat. So what's with the gauge then?

Published Sat, Feb 18 2017 9:15 AM CST
|
Updated Tue, Nov 3 2020 11:56 AM CST
Square Enix has dropped two new Final Fantasy VII: Remake screenshots that confirm the game's first boss battle as Guard Scorpion and show off the battle HUD.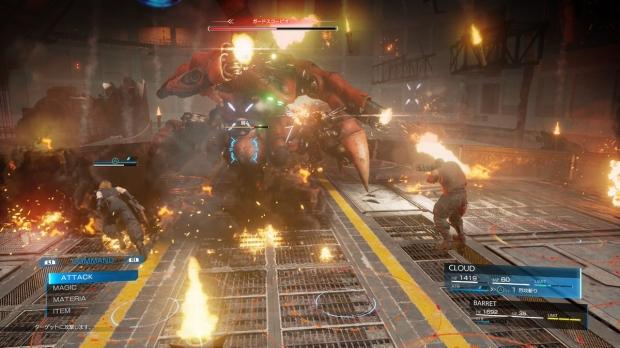 Final Fantasy VII: Remake's battle HUD is rather...minimalist. The battle UI contrasts to that shown during the PlayStation Experience trailer, and Materia has now replaced the Summon bar in the action menu. The new screens also clearly list an ATB gauge but before you get too excited remember Tetsuya Nomura has confirmed that FF7 Remake won't be turn-based--the combat will be like Final Fantasy XV.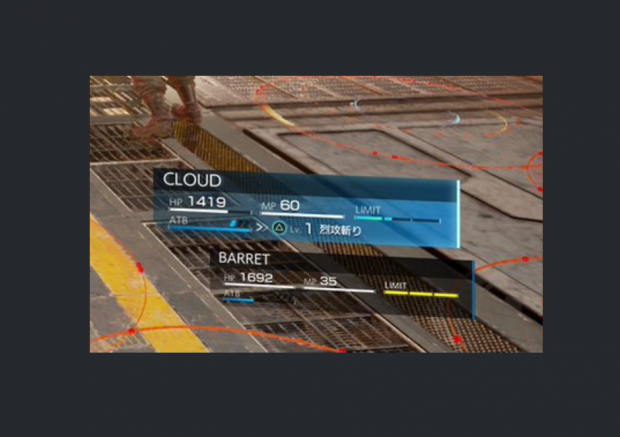 So what's with the ATB gauge then? The PSX footage shows a gauge that fills up as Cloud strikes enemies, and when it turns red, he initiates a finishing move. The ATB gauge in this game could be a combo counter of sorts that can trigger powerful mini cut-scene attacks in battle. The new screens show that you can press triangle when Cloud's ATB bar is full to likely trigger a combo finisher. This is separate from the limit break attacks, and limits have their own bar still.
It's worth noting that these screens represent the game's very early dev phase and absolutely do not highlight finished content. Nomura will likely change the game dozens of times from now until release, and the next batch of footage or screens may look and feel totally different.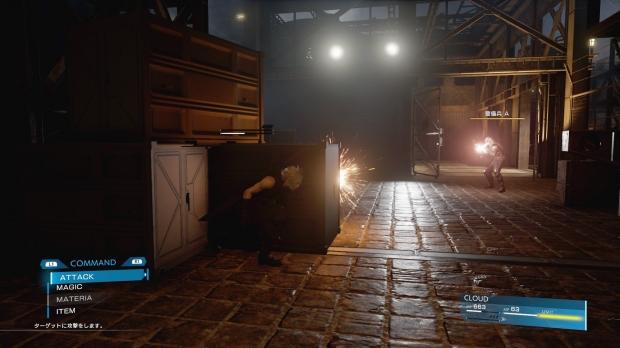 Final Fantasy VII: Remake will be a multi-volume trilogy with 90 hours of playtime, and Nomura has said that the game's first chapter has a long way to go before it's ready. Basically we shouldn't expect a release in 2017 which is disappointing because this year marks the game's 20th anniversary.
What's more Nomura says that each chapter will be treated as its own separate game with each title releasing episodically after one another. So there's a chance that the series could bridge multiple consoles and not be totally consistent in terms of graphics or mechanics.
Related Tags