Nintendo shares slide by 5% after Super Mario Run launch
Investors aren't happy about Nintendo's new always-online, data-eating, $10 free-to-start mobile game, causing $2 billion loss in market value.
Published
2 minutes & 46 seconds read time
Nintendo's new Super Mario Run mobile game is expected to rake in an impressive $60 million in its first month, but the company's actual investors aren't happy about the mobile game's business plan. This disapproval triggered a noticable slide in Nintendo's share prices, which dropped by 5% after the game's reveal.
Investors aren't too enthusiastic about Nintendo's current path: they hated the Switch handheld-and-console hybrid, and now they disapprove of Nintendo's business tactics surrounding its first-ever mobile game, Super Mario Run. Sky News reported that Nintendo's market shares dropped by 5% on Super Mario Run's release on Apple iOS devices, representing a staggering $2 billion in potential market value loss.
Nintendo's investors aren't keen on the company's "free to start" model, which allows mobile users to download the game for free in a limited trial capacity, then prompting users to pay $10 to unlock the full game. The biggest concern investors have is that most players may not actually convert over and buy the full game.
The asking price is much too high, and I think investors would be much more comfortable with a flat $3 or $5 fee or perhaps a free-to-play model with microtransactions.
Super Mario Run is also online-only, so you'll need a dedicated internet connection to play it.
While users can still play it over Wi-Fi, the game can eat through cellular data plans surprisingly fast: Super Mario Run uses approximately 75MB per hour of continuous play. That might not seem like a lot, but runner game is quite addictive, and those hours will undoubtedly add up.
Futhermore, Super Mario Run is currently only available on Apple's iOS devices, cutting off a huge portion of potential purchases from Android users. Although the game will jump to Android in 2017, investors see this as a big loss, especially since Super Mario Run is getting such high exposure and buzz among consumers and gamers.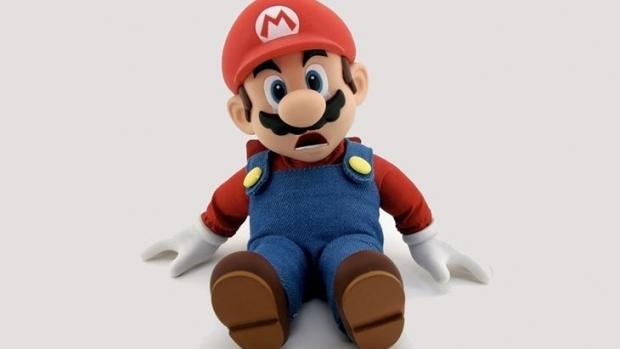 So once we take all of this information into consideration, it's easy to see why Nintendo's investors were scratching their heads with Super Mario Run's launch.
Although Super Mario Run is topping the Apple iOS charts right now, the game is expected to be a much slower profit-earner than Pokemon Go. This is despite analyst's predictions that consumers will be all-too-eager to spend $10 on the full game, with some even predicting an attachment rate of 6 million purchases in the first month.
All in all it appears that investors see Nintendo's first-ever mobile game as a fumble. Super Mario Run represents a massive paradigm shift for the company's strategic business focus, opening a brand new path into mobile gaming, and investors likely think this should've been handled with much more tact.
I think Nintendo's plan with Super Mario Run is a long-term push, rather than a quick burst of excitement that quickly dies out. The game has an expansive web of modes, worlds, and tracks, providing a nice array of content to keep users busy.
This is potentially a very bad thing, however, as the game can eat through your data plan with ease.
Depending how well Super Mario Run performs on the app marketplaces, we may see Nintendo revise its free-to-start business model and always-online requirements with its future mobile games.
This is only the beginning for Nintendo's smartphone gaming focus: it still has Animal Crossing and Fire Emblem mobile games in the pipeline.
Related Tags