Nintendo's Super Mario Run mobile game is online-only
Nintendo's unique one-handed Mario mobile platformer requires a persistent internet connection to play.

Published Fri, Dec 9 2016 11:24 AM CST
|
Updated Tue, Nov 3 2020 11:57 AM CST
Nintendo has confirmed that its first-ever smartphone game, Super Mario Run, can't be played offline. Even the free demo mode requires an online connection.
Nintendo made huge waves with its first major mobile game starring its famous eponymous platforming plumber, with the company's stock surging 30% shortly after the game's reveal. Super Mario Run is expected to rake in serious revenue for Nintendo thanks to its purchase scheme--the game is free to play up to a certain point, and requires a purchase to continue onward--and attract tons of mobile users across the globe--in fact, the game is launching in some 150 countries around the world.
But there's just one small problem: Super Mario Run requires a persistent internet connection in order to play. Nintendo says that this was by design, and will not only make the game much more secure and thwart piracy, but allow the game's three different modes to constantly work in tandem with Nintendo's servers and allow easy updates.
"For us, we view our software as being a very important asset for us," Nintendo exec and Mario creator Shigeru Miyamoto told Mashable.
"And also for consumers who are purchasing the game, we want to make sure that we're able to offer it to them in a way that the software is secure, and that they're able to play it in a stable environment. We wanted to be able to leverage that network connection with all three of the [Super Mario Run] modes to keep all of the modes functioning together and offering the game in a way that keeps the software secure. This is something that we want to continue to work on as we continue to develop the game."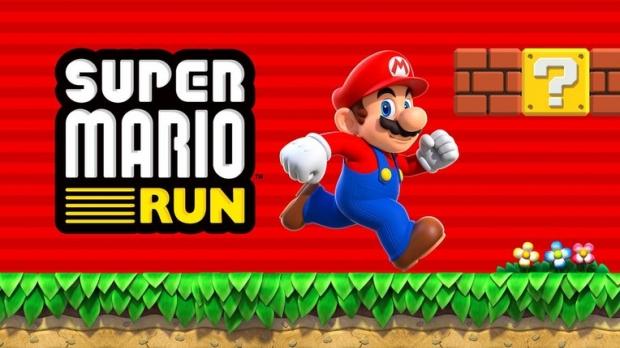 In fact, Miyamoto says that security is one of the main reasons Nintendo chose to roll Super Mario Run out first on Apple's iOS.
"The security element is one of the reasons that we decided to go with iPhone and iOS first. So this is just - based on the current development environment - a requirement that's been built into the game to support security and the fact that the three different modes are connecting to the network and interacting with one another.
We had thought at one point that it would be nice to have the World Tour [story] mode available standalone, to be able to play without that connection. But then the challenge is when that's operating in a standalone mode, it actually complicates the connection back to the Toad Rally and Kingdom modes. And because those two modes are relying on the network save, we had to integrate the World Tour mode as well."
If you plan on playing Super Mario Run, you might want to check your data plan. We're still not sure exactly how much the data will suck up with regular use, and it'll be interesting to find out.
Super Mario Run is now available on Apple's iOS and is expected to arrive on Android soon.
Related Tags