Super Mario Run to make $60 million in first month
Despite its $10 price tag and always-online data-eating connectivity, Nintendo's first major mobile game is expected to be smash hit.

Published Thu, Dec 15 2016 4:20 PM CST
|
Updated Tue, Nov 3 2020 11:57 AM CST
Analysts predict Nintendo's new Super Mario Run mobile game will rake in an insane $60 million in its first month, with 30 million downloads.
Nintendo's first major push into mobile gaming has manifested in Super Mario Run, an ingeniously addicted smartphone game that can be played one-handed. Now that Super Mario Run is available on Apple iOS iPads and iPhones, analysts are eager to see how much cash the game can amass. Although the game is online-only and can suck down 75MB per hour of continuous play, is free-to-start and costs $10 to fully unlock, analysts predict smartphone owners will snap it up.
Research firm SuperDate predicts that Super Mario Run will pull up to $60 million in its first month of exclusive availability on iOS, with 30 million total downloads. Since the game costs $10 to fully unlock, the estimated conversion rate would be somewhere around 6 million sales in the first month. That number is expected to rise as Nintendo brings Super Mario Run over to Android.
"Were they to also release on Android and persuade as many people to spend the $10, which is more challenging since spending on Android skews lower, that would multiple it by 2-3x," SuperData CEO Joost van Dreunen said. "So $60 million in revenue the first month should be considered a moderate success. Anything over $100 million would be exceeding expectations."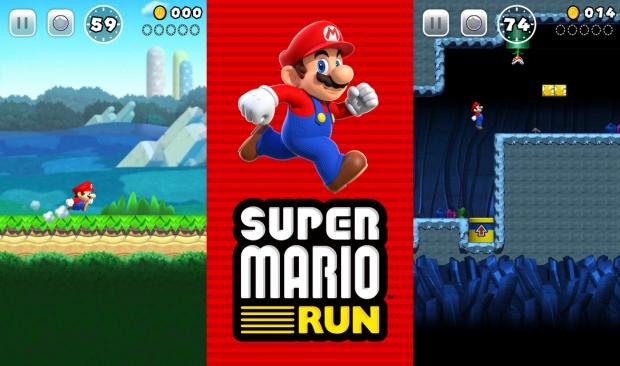 Wedbush Securities analyst Michael Pachter notes that the paywall will be a problem for Nintendo, but the company will still enjoy up to 500 million downloads in the game's lifetime.
"The premium model may alienate people who expect a free to play game. I expect a lot of downloads (100 million quickly and 500 million eventually), but only 2-5% conversion, so unlikely that it is huge the way Pokémon Go was.
"The persistent online connection will be a problem, and most mobile players aren't used to a typical Nintendo platformer, so it may not resonate the way Pokémon Go did."
Super Mario Run is an ingenious and free way and organic way to remind the world Nintendo still exists, and build engagement for the Nintendo brand and family of games and hardware. While the $10 purchase will be optional, users will unlock a plethora of content including 24 courses in six different worlds in the World Tour mode, as well as two other separate modes, Toad Rally and Kingdom Builder.
Nintendo's first mobile app, Miiverse, now serves as a kind of digital billboard for Nintendo games will rewarding players for loyal, long-term play with digital currency.
Related Tags