According to recent research done in both the US and China, fast charging is one of the top features that drive customers to buy their next phone, Qualcomm said at this year's Tech Summit in New York.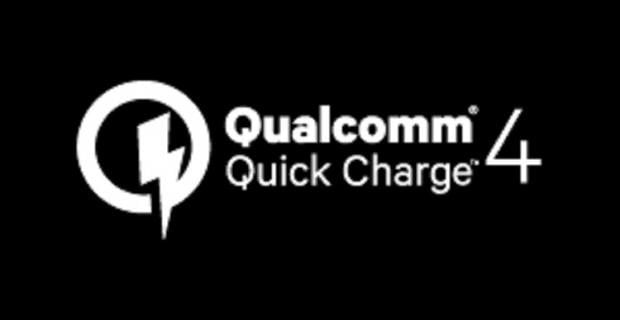 One of the biggest customer complaints when it comes to smartphones has been battery life and slow charging. They aren't wrong. Today's smartphones feature many apps, we are almost always online, and almost every users will mention battery life as one of their main problems. And if you don't have a phone with fast charging, you are more or less forced to carry around bulky and heavy battery packs.
During their presentation, Qualcomm showed us some interesting data: 61% of the users say that fast charging influences their decision to buy their next smartphone, and 26% of the users are troubled by their smartphone taking too long to charge. Also, 42% smartphone users say their phone's battery doesn't last long enough.
One of the best solutions that exists today to address those issues is Qualcomm's Quick Charge technology which allows for rapid charging above the standard charging speeds delivered over a 1 amp USB cable.
Now, Qualcomm has introduced the latest version of their Quick Charge technology, Quick Charge 4, which gives you 5 hours of talk time in just 5 minutes of charging.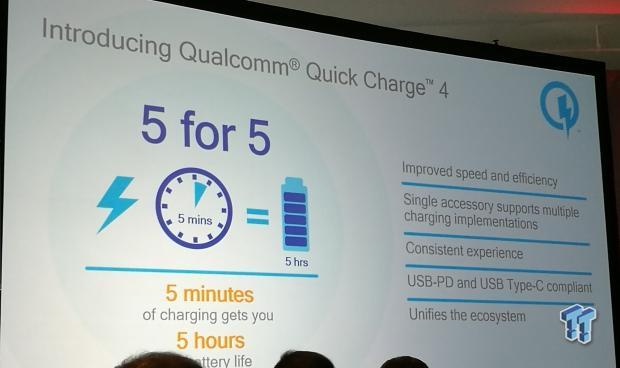 The Quick Charge 4 is 2.5 times faster than the Quick Charge 1.0, which was introduced in 2013. The Quick Charge 4 will be introduced next year and compared to the latest Quick Charge 3.0, it will be up to 5 degrees C cooler, up to 20% faster and up to 30% more efficient. This means that any phones that have Quick Charge 4 will not only charge more quickly and with less heat generated all while doing it more efficiently meaning that it charges your phone faster and using less power.
The new Quick Charge 4 technology will debut on the Snapdragon 835 processor, which will arrive next year.