Much of the internet has rumored about what the next chip from Qualcomm might be, many people guessed it would be the Snapdragon 830, they were wrong.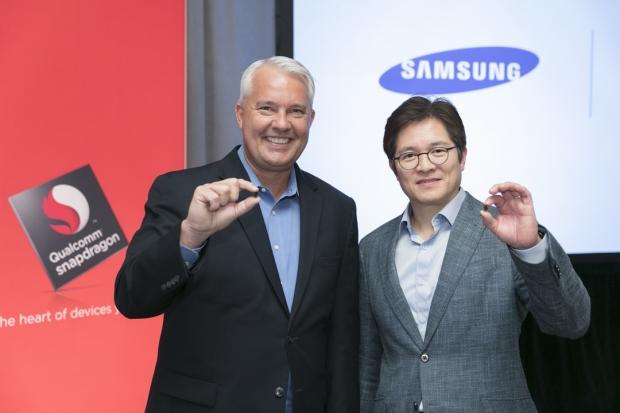 The new chip from Qualcomm is a processor designed with 10nm in mind. This is the first 10nm SoC in the world, from any manufacturer, which means that Qualcomm's chips are using the leading process from their manufacturing partner. Until today, we did not know who that partner might be, but now we do.
Qualcomm has announced that they are partnering with Samsung to build their new Snapdragon 835 processor using Samsung's 10nm manufacturing process. This means that Samsung is the first in the world to hit 10nm and that they have a lead on others.
This likely means that Samsung has beaten TSMC to delivering 10nm, which further cements Samsung's leadership. It also means that we can probably see 10nm chips from Samsung in their own processors down the road. It's hard to know what benefits 10nm brings, but it's safe to assume it improves power efficiency and clock speeds as most shrinks do.
Having early access to Samsung's 10nm process also gives Qualcomm an edge over their competitors who might still be stuck on 14nm and 16nm.
We still don't know much else about the Snapdragon 835, but we do know that it's a 10nm chip and will support Quick Charge 4. That means we could see bigger phone batteries on Snapdragon 835 phones than we've ever seen in phones before. And with the 835 using Samsung's 10nm process, a world first, phones with the Snapdragon 835 should have some of the best battery life, ever.