Sony's new PlayStation 4K costs $439, coming in October, says Amazon
Amazon might have accidentally leaked the PlayStation 4 Neo's price tag and release date, possibly confirming the new 4K console launches this year.

Published Fri, Jul 15 2016 10:40 AM CDT
|
Updated Tue, Nov 3 2020 11:59 AM CST
Sony's new 4K-ready PlayStation Neo console may release this year for a surprisingly cheap price point, if recent Amazon listings can be believed.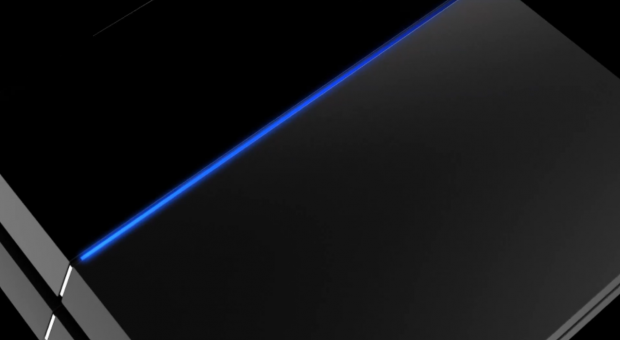 According to VG Leaks, Amazon Spain has listed a curious PlayStation 4 console for 399 Euros ($399 since tax is included in Euro prices) and an October 13, 2016 release date. So it looks like the PS4 Neo could launch alongside the PlayStation VR--Neo and Morpheus together. The retailer has pulled the listing shortly after the news broke out, adding even more plausibility that the listing was indeed accurate. Given Amazon Spain already has the original PS4 listed, the leaked listing could be for the new PS4K or the upcoming PS4 Slim model.
Although we don't know exactly when the PS4 Neo will launch, there's a lot of evidence that points towards an October release. An October launch lines up perfectly with the timeline put forth by French games distributor Innelec, who said the PS4K would launch in 2016. If recently leaked Sony internal slides are genuine, Sony has set a mandate that all PS4 games released in or after October must support the new PS4 Neo--further corroborating a release date.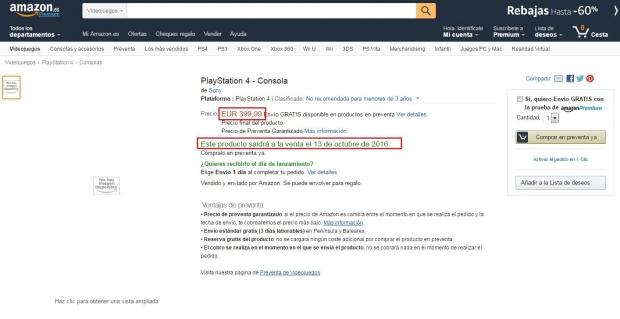 Why would Sony choose an October as the inception point for PS4 Neo games if the console didn't launch in October?
Sony releasing the PS4 Neo for $439 (or maybe even $399 USD) would ensure the Japanese console-maker continues its long-standing reign over the console realm. Remember that the PS4 Neo doesn't have its own games and co-exists with the original PS4, but at the same time the Neo will have considerable advantages for regular 1080p users, and 4K TV users will be able to play games in upscaled 4K resolution. So you won't have to have a 4K UHDTV to get the benefits from PS4 Neo; the console is likely using a highly customized AMD Polaris GPU to deliver 1080p 60FPS and upscaled 4K.
Essentially the PS4 Neo is an upgraded version of the PS4 where it counts the most, in the GPU and CPU department, and will likely deliver some sizable performance jumps over vanilla PS4 consoles.
Also remember there's a chance that this leak is totally erroneous, but given all the evidence we've seen so far, we're thinking it might be authentic.
Sony is expected to reveal the its new 4K-ready PlayStation Neo console at Tokyo Game Show 2016 in September. Check below for a huge list of everything we know about the console so far, including specs and more.
Original PS4
CPU: 8 Jaguar Cores at 1.6 GHz
GPU: AMD GCN, 18 CUs at 800 MHz (equivalent to Radeon HD 7850)
Memory: 8 GB GDDR5, 176 GB/s
PS4 NEO / PS4K
CPU: 8 Jaguar Cores at 2.1 GHz
GPU: Improved AMD GCN, 36 CUs at 911 MHz (possibly built on Polaris10 Ellesmere?)
Memory: 8 GB GDDR5, 218 GB/s
Everything we know so far about the PlayStation 4K:
Related Tags