Sony officially confirms new 4K-ready PlayStation 4K console
Sony officially confirms the PlayStation 4K, saying it's targeting 'hardcore gamers' and will have full backward and forward compatibility.

Published Fri, Jun 10 2016 7:07 AM CDT
|
Updated Tue, Nov 3 2020 11:59 AM CST
E3 2016 - Sony has officially confirmed the new upgraded PlayStation 4K (PS4 Neo, PS4.5) is in fact real, but it won't be shown at E3 2016.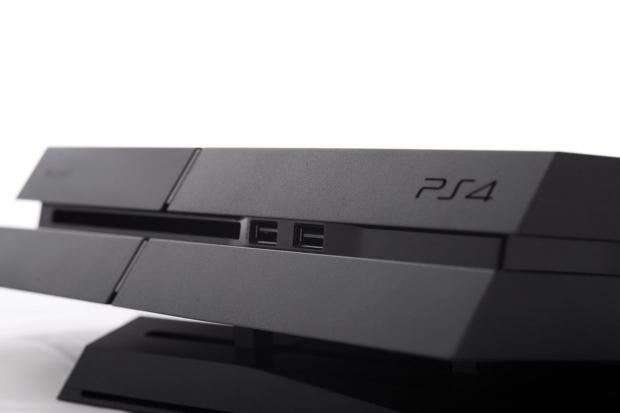 Sony Interactive Entertainment President Andrew House confirmed the PlayStation 4K's existence in a recent interview with Financial Times, saying the console is targeted at "hardcore gamers", and asserting the "PS4 Neo" will indeed support 4K resolution. The "high-end" PlayStation 4K will be more expensive then the $350 PS4.
House also confirmed the upgraded PS4K won't replace existing PS4s, instead complimenting the systems in a new ecosystem. "It is intended to sit alongside and complement the standard PS4. We will be selling both [versions] through the life cycle," he said. House went on to announce that the PlayStation 4K will be fully backward compatible with all existing PS4 games, confirming past reports. "All games will support the standard PS4 and we anticipate all or a very large majority of games will also support the high-end PS4," he said.
As for an official reveal, the PS4K won't be shown off at E3 because Sony doesn't yet have enough content for the console. "We want to ensure we have a full range of the best experiences on the new system that we can showcase in their entirety," he said. Industry insider Shinobi602 predicted the PS4K wouldn't be shown at E3, as it would cripple existing PS4 sales--no one would buy a normal PS4 if they knew a PS4K was on the way. We'll likely see an official announcement at Gamescom in the Fall.
According to French Wholesaler Innelec, the PS4K will launch in October of this year. Innelec has strong ties within the games industry and has worked alongside major titans like Sony, Microsoft and Nintendo.
According to past leaks, Sony's PlayStation 4K will be powered by enhanced hardware to upscale 1080p to 4K--the new PS4 won't hit native 4K resolution. PS4 Neo specs include an AMD Polaris 10 Ellesmere derivative GPU (the same GPU found in the Radeon RX 480) with 36 CUs at 911MHz, 8 Jaguar CPU cores clocked at an enhanced 2.1 GHz, and 8GB of GDDR5 unified system memory.
With these upgraded specs, the PlayStation 4 Neo (aka PS4K) will open the doors for enhanced PlayStation VR experiences, allowing devs to leverage more horsepower for low-latency, high-immersion gaming. The PS4K will also sport a 4K Blu-ray player, effectively doing for UHD what the PS3 did for Blu-ray.
Check below to see how the PS4K compares to existing PlayStation 4 consoles, as well as a checklist of everything we know about Sony's PS4K so far.
Original PS4
CPU: 8 Jaguar Cores at 1.6 GHz
GPU: AMD GCN, 18 CUs at 800 MHz (equivalent to Radeon HD 7850)
Memory: 8 GB GDDR5, 176 GB/s
NEO
CPU: 8 Jaguar Cores at 2.1 GHz
GPU: Improved AMD GCN, 36 CUs at 911 MHz (possibly built on Polaris10 Ellesmere?)
Memory: 8 GB GDDR5, 218 GB/s
Everything we know so far about the PlayStation 4K:
Related Tags