PlayStation 4K will launch before October 2016, says French wholesaler
Sony will launch the new upgraded PlayStation 4K in October, with a possible reveal at TGS 2016.

Published Fri, May 13 2016 6:59 AM CDT
|
Updated Tue, Nov 3 2020 11:59 AM CST
Sony's new upgraded 4K-ready PlayStation 4 Neo will launch before October of this year, says French wholesaler Innelec Multimedia.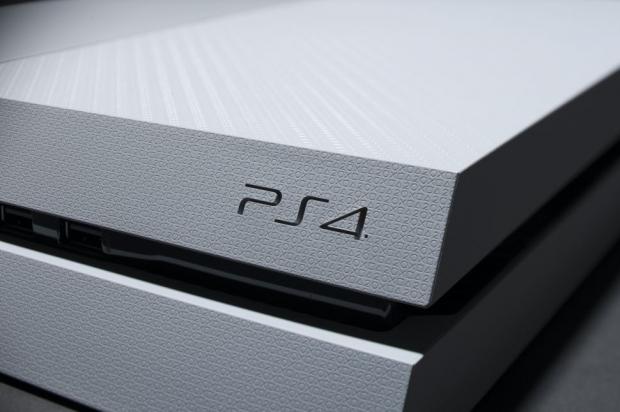 Innelec published the forecast in their Fiscal Year 2016 earnings call, outright declaring Sony will release the PS4 Neo (aka PS4K, PS4.5) before October 2016. Seeing as Innelec is a major French video games distributor and wholesaler, this could be factual. If true, Sony will likely unveil the PS4K at the Tokyo Game Show in September.
"The 2016/2017 current year should be marked for the video game world by the arrival, in the first half of our fiscal year, an evolution of the Sony PS4 PS4 console with the Neo 4K with new features and that the placing on the market in October 2016 virtual reality helmet Sony VR." This folds neatly with WSJ's reports that the PS4K will be announced before the PlayStation VR headset ships in October.
The new PlayStation 4K will feature upgraded hardware including what appears to be an Polaris 10 Ellesmere-derived GPU, an octa-core Jaguar CPU clocked at 2.1 GHz, and 8GB of unified GDDR5 RAM at 218GB/s bandwidth. It will also natively support Sony's PlayStation VR headset without the need for the breakout box.
The PS4 Neo feature won't feature native 4K but instead upscale 1080p games to 4K. The new console will be fully backward compatible with all existing PS4 games, and developers will have to feature two modes for every game following October: a "Neo Mode" that taps the performance gains of the new hardware and supports 4K upscaling, and a "Base Mode" for original PS4 games.
Check below for specs and a list of everything we know about the PlayStation 4K so far.
Original PS4
CPU: 8 Jaguar Cores at 1.6 GHz
GPU: AMD GCN, 18 CUs at 800 MHz (equivalent to Radeon HD 7850)
Memory: 8 GB GDDR5, 176 GB/s
NEO
CPU: 8 Jaguar Cores at 2.1 GHz
GPU: Improved AMD GCN, 36 CUs at 911 MHz (possibly built on Polaris10 Ellesmere?)
Memory: 8 GB GDDR5, 218 GB/s
Everything we know so far about the PlayStation 4K:
Related Tags