Mirror's Edge Catalyst is coming soon, and the Faith driven shooter, powered by DICE's latest Frostbite, is going to be a graphical powerhouse on the PC. At least potentially. The PC requirements are now out and it looks like the recommended requirements, for a 1080P 60FPS experience, aren't terribly steep.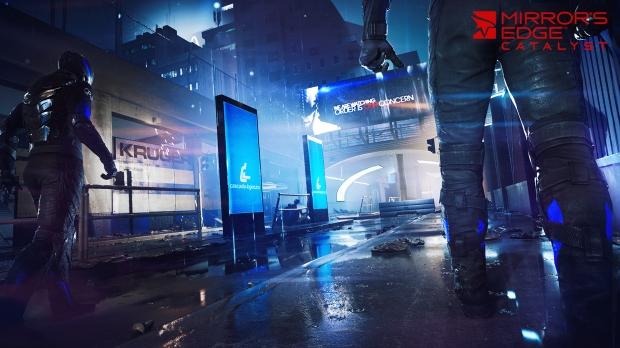 For the minimum level of enjoyment, DICE and EA seem to recommend a modest Ivy Bridge-based i3 or a six core/three module AMD FX processor paired with either an NVIDIA GTX 650 or an AMD Radeon R9 270X. Those cards are not the most expensive on the market, and with the right combination of settings, Catalyst should run just fine. The Frostbite engine is a very versatile one, capable of scaling up and down while still looking quite good. It's also very well optimized in the majority of games it's been employed in, with good multi-GPU support.
The beta for Mirror's Edge Catalyst begins on the 22nd of April and goes through the 26th. They had such a large response to the prospect of playing the beta that they actually stopped accepting any new applications after a mere 45-minutes after they opened up registration. The game will make use of the classic mechanics from the first, letting you run around the city of Glass completing missions in an open-world setting while free-running to get to where you're going. This time, it should be an even more open and fluid experience. The full PC specification recommendations are after the break.
Minimum:
OS: Windows 7 64-Bit (use the latest Service Pack)

CPU: Intel i3-3250 / AMD FX-6350. (Note: Mirror's Edge Catalyst requires at least 4 logical cores to run.)

RAM: 6 GB

Hard drive: At least 25 GB of free space

Video: NVIDIA GeForce GTX 650 Ti 2GB or better / AMD Radeon R9 270x or better

Input: Keyboard and mouse, dual analog controller
Recommended:
OS: Windows 10 64-Bit (use the latest Service Pack)

CPU: Intel Core i7-3770 at 3.4 GHz / AMD FX-8350 at 4.0 GHz

RAM: 16 GB

Hard drive: At least 25 GB of free space

Video: NVIDIA GeForce GTX 970 4GB or better / AMD Radeon R9 280x 3GB or better

Input: Keyboard and mouse, dual analog controller