Elite: Dangerous is an Oculus Rift launch title, coming March 28th
Elite: Dangerous is now an official launch game for the Oculus Rift, which will finally be available later this month.
Published Fri, Mar 11 2016 8:03 AM CST
|
Updated Tue, Nov 3 2020 12:00 PM CST
Oculus has announced that one of their launch titles is going to be the very fine Internet spaceship simulation game, Elite: Dangerous. That means the game will support the latest Oculus SDK when the headset releases at the end of the month.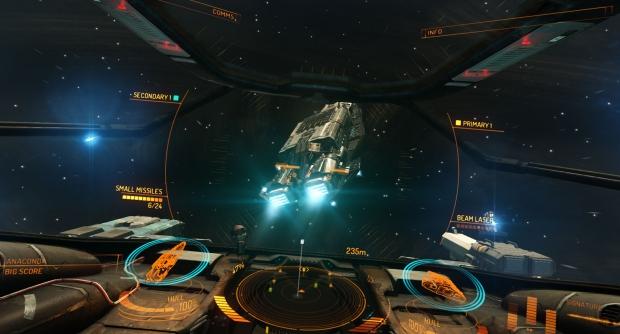 Elite: Dangerous is a game that had a VR experience at the heart of it from the very beginning. It's a natural fit for a simulator to be able to move your head around and, at least, track targets, and even interact with menus that'll light up when you look at where they'll be. It's a natural fit, and it already had Oculus support when the DK 1 was released what seems so long ago. This means it'll have underlying support for the latest SDK.
This'll be a natural fit for the release of the Oculus Rift which is happening on March 28th. The $600 price tag for the consumer version of the Rift might seem prohibitive, but it compares to the cost of a good gaming monitor that might be bought instead, though offering a far different and potentially better experience. Just make sure you have a PC that's up to snuff to play Elite: Dangerous in VR, with it's more intense processing requirements.
Related Tags