The Oculus Rift is $599 - But So What?
The Oculus Rift will cost $599... but why is everyone complaining?

Published
3 minutes & 43 seconds read time
Oculus opens up pre-orders for the Rift, priced at $599
Right in the middle of the 2016 Consumer Electronics Show, Oculus opened up the flood gates to pre-orders of the Rift VR headset - announcing a price of $599. But then, backlash started. "Palmer promised the Rift at $350!", "it's too expensive", "consoles are cheaper", "this is why PC gaming is dying".
Whatever.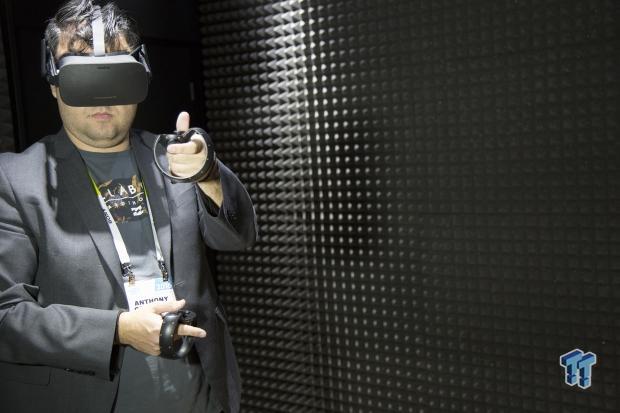 Shots fired.
I'm not going to be defending Oculus personally, but pricing the Rift at $599 is a bit of a crappy move to pull on consumers. Palmer Luckey, co-founder and all round VR dude, said that the Rift would be priced at "north of $350", but how far north of $350? Well, $599 is "north of $350", obviously.
Personally, I have no problem with the $599 price. That's not because I'm rich or anything but my spending habits are different to others. For me, $599 USD with shipping is $1100 AUD. Now, $1000+ is a bigger pill to swallow. Even at $1100, the Oculus Rift represents great value for money. Why? I'm going to try and explain that soon.
The Oculus Rift the first consumer VR headset to hit the market if we don't consider Samsung's Gear VR (which requires a $600+ smartphone). The $599 pricing on the Rift is bloody incredible, but I think people forget just how expensive console and PC gaming is - maybe they're wearing rose colored glasses.
VR, and more specifically, the Oculus Rift isn't going to be a "fad" like some say. It's not going to be a repeat of 3D TVs. It's going to be completely freakin' revolutionary.
'Oh, but console gaming is cheaper' - Yeah... No.
The entire argument that $599 is expensive for the Rift is because you need a semi-decent, but not insanely high-end gaming PC to run it. Right? With a minimum GPU requirement of an NVIDIA GeForce GTX 970, it does add up.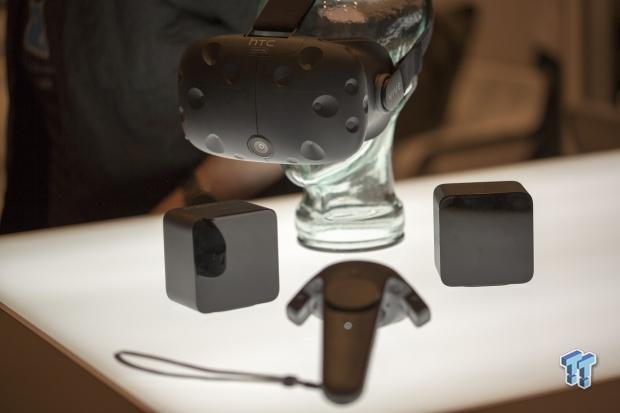 So let's go on the price of around $1200 for a semi-decent gaming PC, and $599 for the Rift - we're looking at $1800 total - but let's say $2000 to include the Oculus Touch controllers coming out later this year, which you really should buy.
Consoles aren't so cheap
Remember, that an Xbox One or PS4 requires a TV. So the Xbox One and PS4 will cost somewhere between $350-$500 (depending on the bundle) and then another $500 or so for a semi-decent 50-inch 1080p TV. Consider that you could buy a bigger TV, and maybe a sound system - but we'll stick with $500 for the console (allowing for an extra controller) and $500 for a 1080p TV.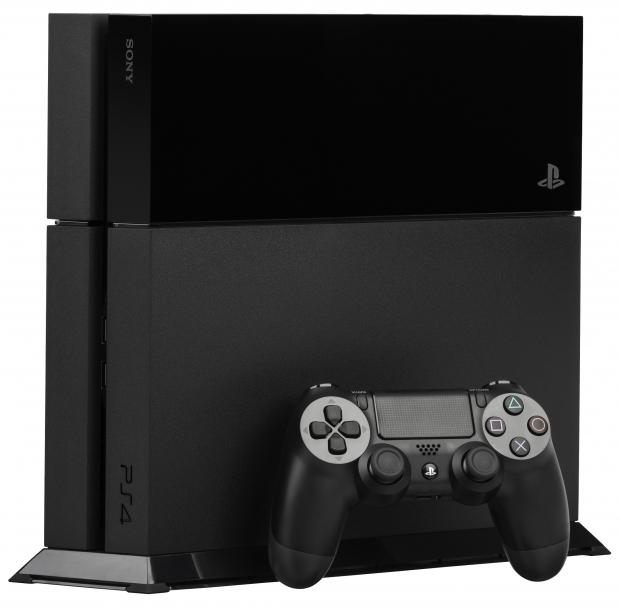 This means an Xbox One/PS4 plus the TV will cost around $1000. This is without software, without an Xbox Live subscription, without a sound system (the crappy speakers on the TV).
Then we have to think about what experience we're going to get out of the three different systems: consoles, PC, and VR (in this instance, the Oculus Rift). Starting with console gaming, where you'll be enjoying crappy 720p 30FPS most of the time - but you're paying around $1000 for that ability.
Moving to PC gaming, the slider is unlimited. You can be gaming at 720p on an integrated GPU, right up to a multiple monitor setup requiring 2-4 GPUs. Then we have VR gaming, where it's 2160x1080 at 90FPS. VR gaming, just in resolution and required minimum FPS, completely kills the console experience.
Enthusiast PC Gaming vs VR & Final Thoughts
If you're an enthusiast PC gamer, it's super expensive. A decent PC is $2000, and can very well hit the $4000-$5000 mark without a problem.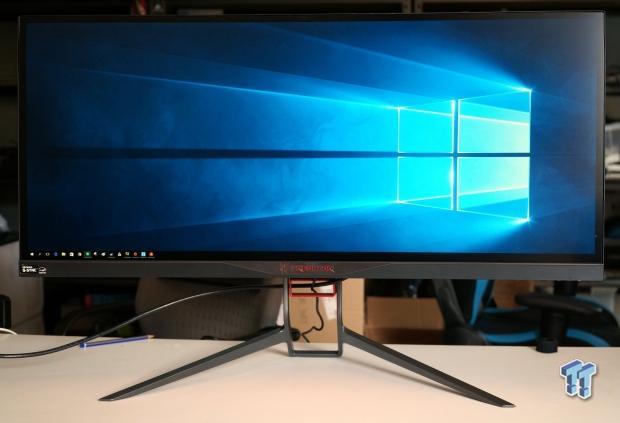 The latest 2560x1440, 144Hz gaming monitors like the ASUS ROG Swift PG279Q cost $799 - or if you're like me and you're a 21:9 UltraWide enthusiast - the Acer Predator X34 ramps up to $1290. The upcoming ASUS ROG Swift PG348Q will compete against the Predator X34, at around $1300 also.
So the Oculus Rift is less than an enthusiast QHD panel, but it offers something Aladdin and his girlfriend breaking out their vocal talents in 'A Whole New World'. The Rift opens up an entirely new world of VR gaming, and not the same flat panel gaming we're used to - albeit, at higher resolutions and refresh rates with technologies we've never seen before like NVIDIA's G-Sync and AMD's FreeSync.
Final Thoughts
So, to sum it up - the Oculus Rift is priced at $599, but so what? Enthusiast PC gaming is expensive - far more expensive than VR gaming. You need a faster PC to handle 2560x1440 @ 144Hz, or 4K @ 60Hz. The PC requirements for the Oculus Rift aren't huge, with a GeForce GTX 970 not being too expensive, especially against the GTX 980 Ti (or two) required for 1440p @ 144Hz / 4K 60Hz.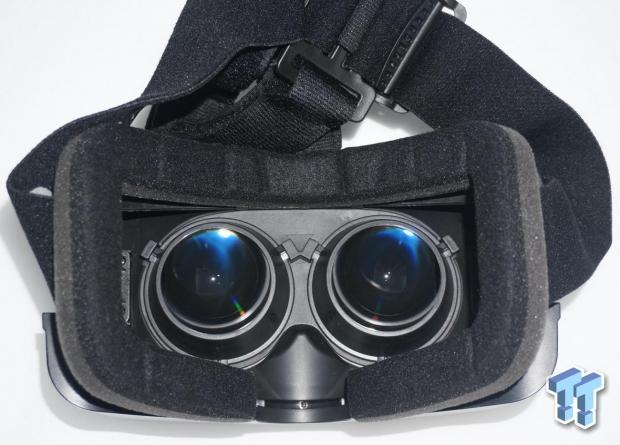 I think the Rift is going to transform PC gaming as we know it, opening up totally new experiences that just can't be reproduced by an LCD monitor or TV.
The $599 price will hurt some consumers, but with iPhones being $650+ and the latest Galaxy smartphones from Samsung with similar prices, I think Oculus has been quite level headed with a $599 price. The question is, how expensive will the HTC Vive be, considering it rocks Lighthouse controllers and sensors? That's the bigger question.Titan X as a minimum or GTX 970s in SLI. Of course, you can run less powerful GPUs, but you'll be turning details down in most games at this resolution if you want to maintain 100FPS or so.
PRICING: You can find products similar to this one for sale below.

United States: Find other tech and computer products like this over at Amazon.com

United Kingdom: Find other tech and computer products like this over at Amazon.co.uk

Australia: Find other tech and computer products like this over at Amazon.com.au

Canada: Find other tech and computer products like this over at Amazon.ca

Deutschland: Finde andere Technik- und Computerprodukte wie dieses auf Amazon.de
We openly invite the companies who provide us with review samples / who are mentioned or discussed to express their opinion. If any company representative wishes to respond, we will publish the response here. Please contact us if you wish to respond.
Related Tags