Forza 6 on PC won't have cross-play with Xbox One
Forza Motorsport 6 Apex Edition for the PC won't initially have cross-play functionality with the Xbox One, but it could be added in the future.
Published Wed, Mar 9 2016 10:02 AM CST
|
Updated Tue, Nov 3 2020 12:00 PM CST
With the announcement of Forza Motorsport 6 Apex Edition, the thought was that we'd be able to compete with our friends on the Xbox One, at least with the courses available. That, however, has just been debunked and is completely untrue. Cross-play functionality is not going to make it into the PC version of Forza 6.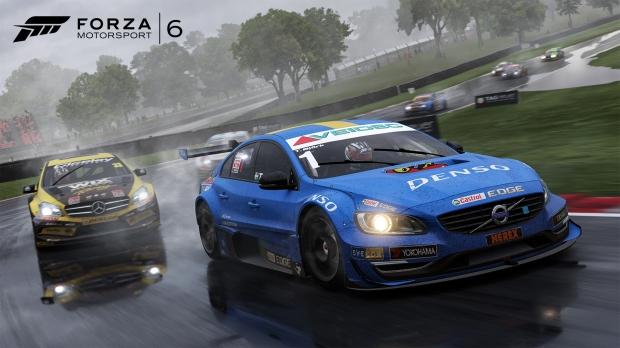 Aaron Greenberg explained that the curated nature of the experience means that it's a Windows 10 only ordeal. He stated that it's not planned at the moment, though that it could be an option in the future. Right now they're concentrating on getting the game polished and released, with that feature possibly on the roadmap later. Of course, with enough pressure from fans, it might become a reality.
Forza Motorsport, and Horizon, have previously been Xbox exclusive games relegated to being the definitive racing sim experience on that platform. This will mark its debut on the PC following Microsoft's commitment to bridging the gap between console and PC games. Turn 10 Studios will be developing the PC version and implementing DirectX 12 and other more advanced effects as befits a proper PC port. Considering the wider use of UWP, this port could theoretically run quite well when released, if lessons are learned from the release of Gears of War: Ultimate Edition on the PC.
Related Tags