Microsoft: The Universal Windows Platform is a fully-open ecosystem
Microsoft responds to Epic Games' allegations that Windows 10 PC gaming is monopolistic and closed-off.

Published Fri, Mar 4 2016 10:32 AM CST
|
Updated Tue, Nov 3 2020 12:01 PM CST
According to Microsoft, Epic Games co-founder Tim Sweeney has it all wrong: Redmond's push into Windows 10 PC gaming isn't the beginning of an oppressive regime, but a "fully open ecosystem" that taps the freedom of the platform.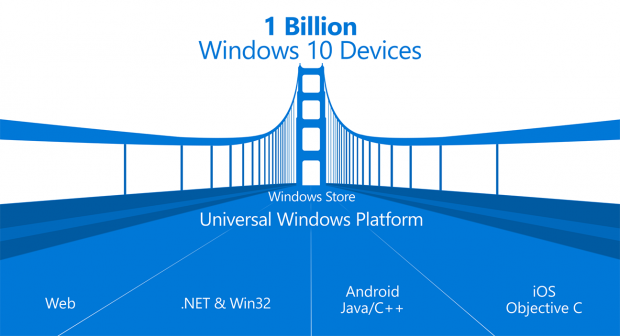 In a recent op-ed piece for The Guardian, Epic's Tim Sweeney called Redmond out for its new invasive push to utterly dominate PC gaming. The developer, who has had a long-running relationship with Microsoft with its Gears of War franchise, says that Microsoft is "curtailing users' freedom to install full-featured PC software, and subverting the rights of developers and publishers to maintain a direct relationship with their customers." Sweeney is calling for gamers, developers, and publishers to fight this move.
Microsoft has delivered an official response to Sweeney's statements, saying that the Universal Windows Platform--which powers Windows 10 PC gaming--is quite open. "The Universal Windows Platform is a fully open ecosystem, available to every developer, that can be supported by any store," said Kevin Gallo, corporate vice president of Windows. "We continue to make improvements for developers; for example, in the Windows 10 November Update, we enabled people to easily side-load apps by default, with no UX required."
Gallo continued his statement with a bunch of PR-speak that dodges the main points, promising that things will get better in the future.
"We want to make Windows the best development platform regardless of technologies used, and offer tools to help developers with existing code bases of HTML/JavaScript, .NET and Win32, C+ + and Objective-C bring their code to Windows, and integrate UWP capabilities. With Xamarin, UWP developers can not only reach all Windows 10 devices, but they can now use a large percentage of their C# code to deliver a fully native mobile app experiences for iOS and Android. We also posted a blog on our development tools recently."
Given how badly optimized the Windows Store is for PC gaming, and that all of Microsoft's future PC games are fully bound to the Windows 10 OS, Sweeney's words ring with truth. The op-ed piece has been circulated across the gaming sphere and resonates with a clear call to action, and it'll be interesting to see if other developers stand with Sweeney or not.
Related Tags