Xbox One gets first dibs on Fallout 4 mods
Is Bethesda playing favorites, or is does the Xbox One need more time to beta test Fallout 4 mods?

Published Feb 23, 2016 7:32 PM CST
|
Updated Tue, Nov 3 2020 12:01 PM CST
After lots of teases, Bethesda has finally revealed a concrete roadmap for Fallout 4's console mod integration. According to Todd Howard, Xbox One owners will get a month's head start over PS4, and beta testing is already underway.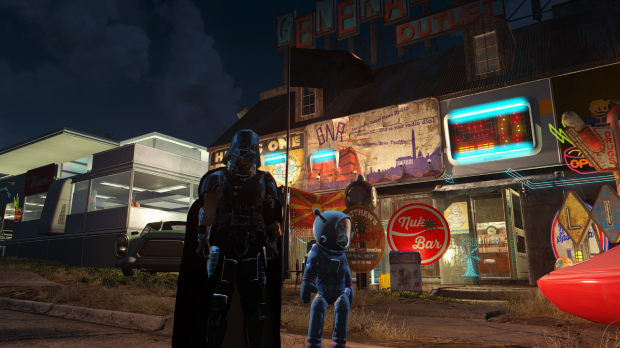 "Our goal [for mods] is between the first two DLCs. It'll go up at that time on PC. In April, all of that stuff will go up on PC. People are beta testing it. There'll be a lag on consoles. We want to get it up on PC and have it work. It'll probably be a good month before it hits Xbox One, and another month for PlayStation 4," Howard said in a recent interview with Game Informer.
So there you have it--Xbox One gamers may get mod support as early as May, with PlayStation 4 following up in June. Remember that both the PS4 and Xbox One will depend on PC modders, as console mods must be created on a PC.
Howard says that modding roadmap will kick off in April starting with the release of the official Fallout 4 GECK PC modding tools. While modders have done some amazing things without the GECK, the software will be needed to build console mods. The Fallout 4 GECK will also open up a whole new galaxy of potential, allowing modders access to the full suite of tools that Bethesda used to build the game.
While Microsoft has been busily putting up exclusivity deals in the past, I don't think this counts. The Xbox One is generally the less-powerful console, and therefore, it needs an extra month's time for testing. So that means Xbox One could get mod support in May, and the PlayStation 4 in June.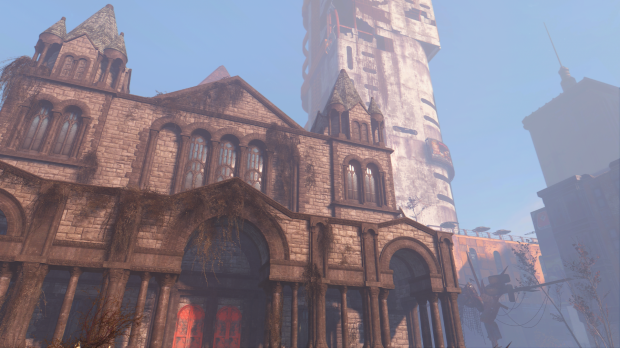 I think that console mods are an interesting idea in theory, but we still don't know how limited the mods will be. In practice, the idea could turn out to be a logistical nightmare.
Simple logic tells us that consoles won't be able to support graphics ENB or SweetFX presets, or anything else that pushes the PS4 and Xbox One's limited hardware. Bethesda still hasn't revealed the exact nature of its cross-platform modding ecosystem, but I think it'll be tied to Bethesda.net. I also think the whole process will be slow considering the studio will need to screen every mod to make sure it's compatible with consoles.
In other Fallout 4 news, the studio has revealed the first three DLC packs in its 2016 lineup, with "many more on the way". As a result of this newly revised DLC model, the game's season pass is now $50. Bethsoft plans to release more than $60 worth of Fallout 4 DLC content throughout the year, with console and PC mods coming soon as well.
As Bethesda is letting gamers beta test its DLC across all platforms, we'll likely see beta tests roll out for mod support, too. We'll be sure to keep you updated once we hear more info.
Related Tags