Everything you need to know about Fallout 4's season pass changes
Bethesda has made some changes to Fallout 4's season pass, so let us clear everything up for you.

Published Tue, Feb 16 2016 7:32 PM CST
|
Updated Tue, Nov 3 2020 12:01 PM CST
Today was a big day for Fallout 4 fans. Bethesda not only unveiled the first three DLC packs for Fallout 4, but promised that many more packs would be released in 2016. The studio also announced that the game's Season Pass would jump to $50 to account for the extra DLC, a move that pissed off players. The announcement was met with a lot of miscommunication, however, so we thought we'd jump in and explain everything about the changes.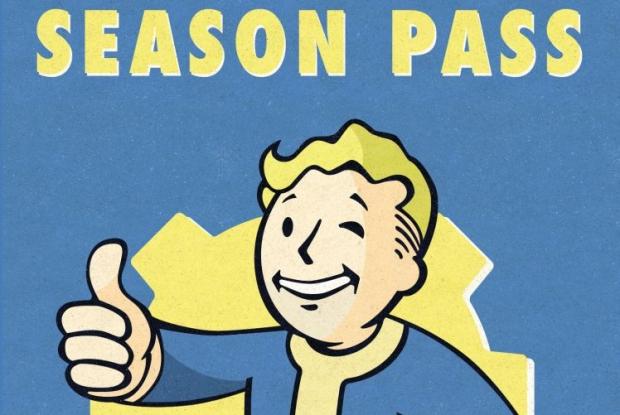 First of all, the Fallout 4 season pass is still $30 across PS4, Xbox One and PC, and won't be hiked up to the new $50 price point until March 1. Gamers have a few weeks grace period to pick up the pass at the existing lower price. This is a pretty good move on Bethsoft's part--an instant transition to $50 would backfire pretty badly.
Secondly, if you buy the season pass at $30 you'll be locked into the future content without paying anything extra. Bethesda guarantees that "anyone who buys the Season Pass for $29.99 before March 1st will get all $60 worth of content". Sure you can go piecemeal, but the $30 season pass is already cheaper than buying the first DLC packs separately, which lump up to $40.
The studio is also opening up closed beta tests for Fallout 4 DLC across all platforms. If you get selected to test out the content, you'll not only get early access to the "full versions" of the add-ons, but you'll be able to keep them for free.
If you're interested be sure to sign up here, but it won't be a first-come first-serve basis. Bethsoft says it'll start selecting applicants in the coming weeks, and since the first Automatron DLC drops in March, users should check their inboxes soon.
As for the exact beta selection dates, studio exec Pete Hines says that he's "not sure when it will be," and applicants will be selected "whenever the team has a need".
For the full run-down on Fallout 4's new DLC, including screenshots and details, check out our coverage here.

Related Tags