In a move that surprises no one, Ubisoft has just announced The Division will get an open beta test.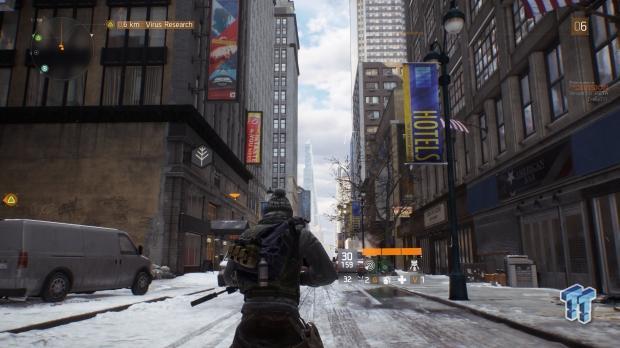 According to the blog reveal post, The Division's open beta test will only be three days long and kick off next week on Friday, February 19 thru on PS4 and PC. Xbox One gamers will get priority once again, with a 24-hour headstart over other platforms. The open beta will include an extra singleplayer mission, and players will be able to pre-load the open beta starting Feb. 16 to ensure easy access.
The devs say that most of the cheating exploits have been nixed on PC, so the open beta's Dark Zone battles should be relatively painless. Well, they'll still be painful as there's tons of random baddies gunning you down, but at least this time you'll have a chance. All feedback garnered from the open beta will be closely monitored, and Ubisoft says that all of the cheating issues will be fixed for the final release.
The Division closed beta was wildly successful, and probably earned a ton of pre-orders in the process. In fact, it was so popular that server space started running out quite fast, and it was unclear if pre-ordering would even get you in. It got so bad that Ubisoft extended the beta by two days to give everyone enough time to play. To alleviate all of the pressure and to give everyone a chance at pre-apocalyptic New York, the devs are now throwing an open beta.
Honestly, though, I think Ubisoft will run into even more problems considering how many gamers will be jumping in, so let's hope their servers are ready for the insane bandwidth. If problems do persist, we'll probably see another beta extension.
Check out our official The Division beta impressions to see what we thought of the game, and although console flavors get a few extra graphics settings, the optimum experience will be on PC.