The Division Beta is now in full swing, with the servers for the Xbox One, PlayStation 4 and the PC turned on and ready for human players to start rescuing Midtown after another disastrous Black Friday. But this time, they're sending in The Division to take back New York, because it's descended into complete chaos. And they need your help.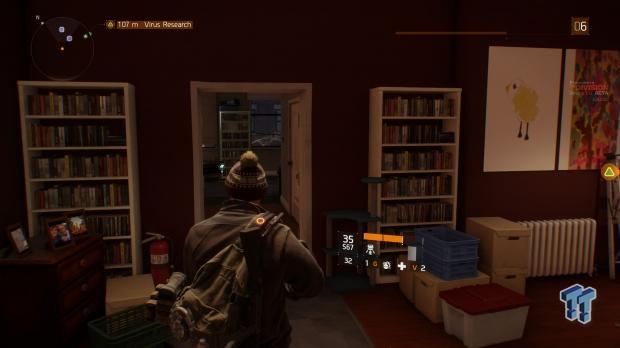 But New York seems kind of tame once you first get there, and very sparse. Looks like the disaster already took out most of the population. But first the elephant in the room. The graphics exactly the most mind-blowing or revolutionary given the state that the game is in. There is a slight downgrade, though on the PC you have the ability to control particle detail, the quality of the volumetric fog, sub-surface scattering, local reflections, parallax mapping quality, shadow quality and general object detail. And with everything turned to it's absolute highest, it does look good and New York is highly dynamic but there's it probably won't satisfy those naysayers in the crowd. So the graphics aren't revolutionary, but at least they are revolutionary.
The cover-based tactical nature of The Division makes it fun, and the system they employ, at least on the PC, works extremely fluid and quite well. You can easily move from pieces of cover as you take down a group of baddies, freeing some hostages, in no-time. It's satisfying how responsive it is, and it came as a total surprise. In fact the whole movement and control system in general is well implemented on the PC and it doesn't feel like a carry-over from consoles.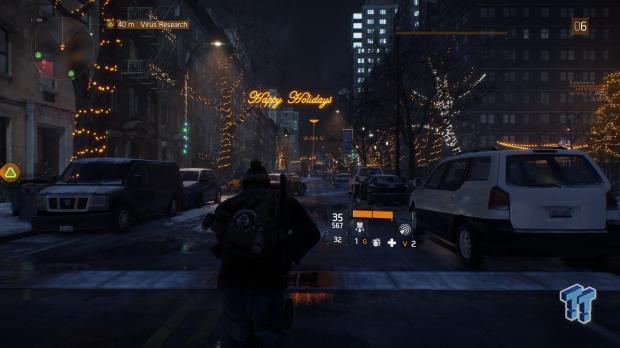 A lot of the game reminds me of a modern day Assassin's Creed set in New York, though without the parkour and swordplay and with dynamic weather and a nasty disease as the narrative backdrop instead. It's a similar premise, you wander around a locale completing various mission that are similar with the occasional story-based mission thrown in for good measure. That could also be a formula for any ARPG of this type, but the there's something about the setting that makes it AC in nature. It's as if Ubisoft swapped out the outer facade with something more futuristic, if a bit more improved. You can even scare passersby that are trying to intimidate others for survival gear.
But it's improved, too, with a more social approach like what we saw in Assassin's Creed Unity, and improved to have a better RPG flair to it. The real fun begins when you go into the Dark Zone, which is every bit as fun as it sounds. It's like a PvE arena with difficult enemies that drop great loot. But instead of taking it out with you by exiting, you have to call in a chopper and evacuate the good stuff so it can be decontaminated and used.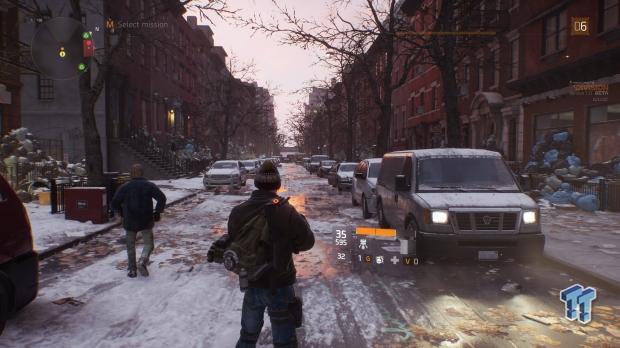 I first walked in there and was greeted by two great people who formed a group, and we dominated. Though it wasn't because of the easy AI enemies either, but because we could play smart, revive each other and then bug out when necessary. In the end it's challenging and filled to the brim with enemies to destroy. It's a lot of fun. And there seems to be ample variety of weapons, armor and clothing to choose from. It's a good sign this early.
In fact, this entire game is a lot of fun, and even if it resembles Assassin's Creed on a deeper level than we might want, it's the AC we always wanted, though with less free-running. The controls work well, the gun-play is sufficient and if this is even a small taste of the depth and breadth of missions available in the final product, then we're in for a treat. I can see myself pouring hours into it, if there's sufficient content to keep me interested. Even the smaller challenges of collecting things appeal to me, though.
This is turning out to be a better game than expected, and The Division is on the right track. To be honest, the graphics might have been downgraded, and even by a good amount, but who cares if those graphics still convey the message well enough and the game is fun. At the end of the day I play games, I don't login to stare at and nitpick at the graphics.