George Lucas didn't like 'Retro' 'Force Awakens'
'Star Wars' creator dismisses latest film and new owner Disney in explosive interview.

Published Thu, Dec 31 2015 6:21 PM CST
|
Updated Tue, Nov 3 2020 12:02 PM CST
Despite some rather strained enthusiasm for the first 'Star Wars' film he had nothing to do with, creator George Lucas has dismissed 'The Force Awakens' in a recent interview, and used some particularly loaded language.
Speaking to Charlie Rose on his long-running talk show (via Collider), Lucas said "They wanted to do a retro movie. I don't like that. Every movie I work very hard to make them completely different, with different planets, with different spaceships, make it new." Lucas even compared new 'Star Wars' owners Disney to the slave trade, in a particularly unwise analogy, saying "I sold them to the white slavers that takes these things, and.." before deciding not to finish his sentence.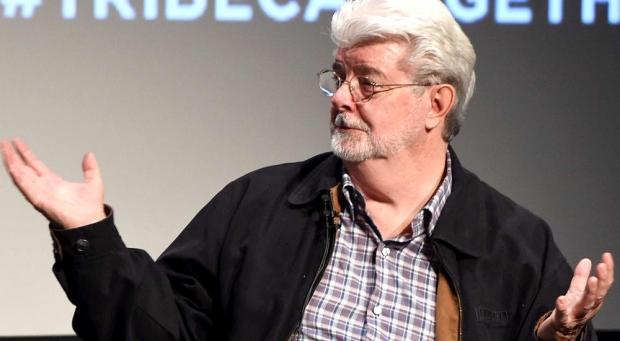 Lucas also went on to describe how he parted ways with Disney after they decided to abandon his story outlines for the sequel series. "They decided they didn't want to use those stories, they decided they were going to do their own thing. They weren't that keen to have me involved anyway. But if I get in there, I'm just going to cause trouble, because they're not going to do what I want them to do. And I don't have the control to do that anymore, and all I would do is muck everything up. And so I said, 'Okay, I will go my way, and I'll let them go their way."
In recent days, 'The Force Awakens' has leapfrogged 'Frozen' and 'Iron Man 3' to become the eighth highest grossing film of all time.
Related Tags